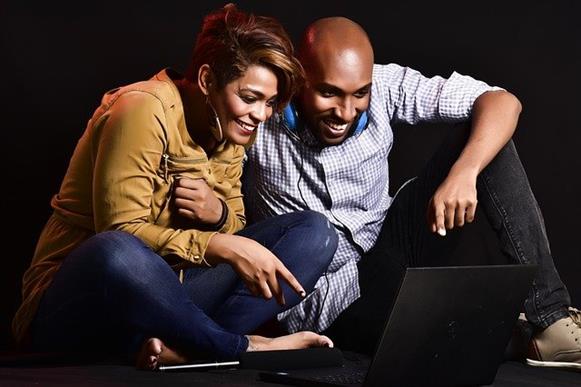 HomeStream TV is an app-based video service that offers many benefits over traditional cable. But, how exactly can Home Telecom streaming help you?
The Benefits of Home Telecom Streaming
Let's take a look and explore the many features that HomeStream TV offers.
Ditch the Cable Box When You Switch to HomeStream TV
If you have a wall-mounted TV, there's nothing less aesthetically pleasing than a cable box and wires. Now you can ditch the box and the clutter of wires for HomeStream TV. As a benefit, you won't miss any of the traditional cable channels you've grown to love and you can easily stream and view channels in any room with an internet connection and compatible smart device, such as a computer, laptop, Smartphone, tablet or Smart TV.
Multiple Devices and Mobility
Instead of having a TV mounted in every room, you can watch TV from various devices. Have friends or family visiting, and they need to catch up on the latest shows and series? No worries. They can simply log in using their laptop or tablet and watch it in the comfort of your guest room.
Stream on Multiple Devices
Forgo additional cable input boxes and set up a tablet for your children to watch appropriate age shows while you catch the latest sports event, news story or movie from the comfort of your living room TV.
Banish Complicated Input Systems
One of the biggest hassles with traditional cable boxes is having several devices hooked up to your TV through many different HDMI inputs. Systems that require a cable box to be on HDMI 1 and other services, such as Google Play or Apple TV to be on HDMI 2, are often complicated for children or elderly family members to operate. If you switch to HomeStream TV, it's easy to find the dedicated app next to your other favorite apps, making managing your TV simple and straightforward. Save time and eliminate frustration by eliminating multiple inputs and outputs.
Enhanced HomeStream TV Features
Take advantage of the many robust viewing services provided by HomeStream TV, which are highlighted here.
Cost Savings
HomeStream TV will save you money over traditional cable box services since you don't have to lease a box from Home Telecom. We offer a robust channel lineup and have three different packages.
Additional Benefits
Here are some additional benefits to switching to Home Telecom streaming.
Parental Controls - Maintain control of children's viewing habits.
Premium Channels - Add on premium channels to your Essential package by simply picking and choosing your favorites.
HD Picture Quality - Nearly all the channels on HomeStream TV are in High Definition (HD), which means that you'll get crystal clear picture quality. HomeStream TV eliminates having two channels for each network.
Remote Scheduling - Manage your recordings on the go by using the HomeStreamTV mobile app to delete or schedule recordings
HomeTV2Go - Watch your favorite shows no matter where you are!
Click here to make the switch today!