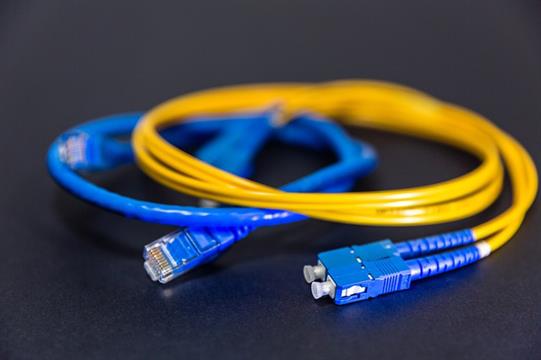 Even in today's high-tech age, tens of millions of Americans don't have a form of reliable, high-speed internet. Whether this is due to old infrastructure, the absence of infrastructure or unaffordable services, many Americans cannot rely on getting high-speed services, which is why Home Telecom is committed to expanding broadband services.

Due to the COVID-19 pandemic, educating children and parents working from home has become a higher priority for our government. Before the pandemic, the internet was arguably an essential service, and a year later, this is no longer arguable.
Americans rely on the internet for a lot of information, ranging from weather updates, educational resources, demonstrations and live meetings to paying bills online. However, it's important to remember that some internet connections are better than others. Not everyone has access to high-speed connections, which means that streaming educational resources isn't possible for everyone. Fortunately, the faster your internet connection, the easier it is to transmit data over that connection. The fastest internet speeds rely on fiber-optic or hybrid fiber-coax networks, while slower connections are through copper or traditional telephone lines.
The Office of Regulatory Staff in South Carolina (ORS) is committed to expanding broadband and getting more residents access to high-speed internet. On October 27, 2020, ORS held an updated webinar about implementing Act 142, which is necessary to help deploy broadband infrastructure across the entire state of South Carolina.
Governors across the U.S. have banded together to address the need for expanding affordable high-speed internet services and access throughout 2021. States are now tapping federal Coronavirus Aid, Relief and Economic Security (CARES) Act funds to help support more access to high-speed infrastructure.
States expressly are committed to providing access for online learning for K-12 and postsecondary students, deploying more public Wi-Fi access points, supporting telehealth services, and investing in rural and underserved residential areas requiring broadband infrastructure.
While the pandemic has forced classrooms, jobs and businesses to go remote, it also allowed the government to understand that many communities across the U.S. lack residential broadband services. This shortfall has fueled lawmakers to work with telecommunications companies, such as Home Telecom, to help invest in and support long-term solutions for rural and remote areas.

As a local telecommunications provider for more than 115 years, Home Telecom knows how important access to this technology is. Home Telecom is dedicated to providing the necessary infrastructure to power gigabit internet speeds for expanding broadband and so much more throughout the Lowcountry. Residents will have access to the fastest broadband speeds available, higher capacity and greater flexibility. Home Telecom's efforts have recently expanded Fiber into areas of Ridgeville and Dorchester, SC.
You can view Home Telecom's Broadband Infrastructure Program. If you're interested in getting Home Telecom to bring broadband into your area, you can submit an interest form here!