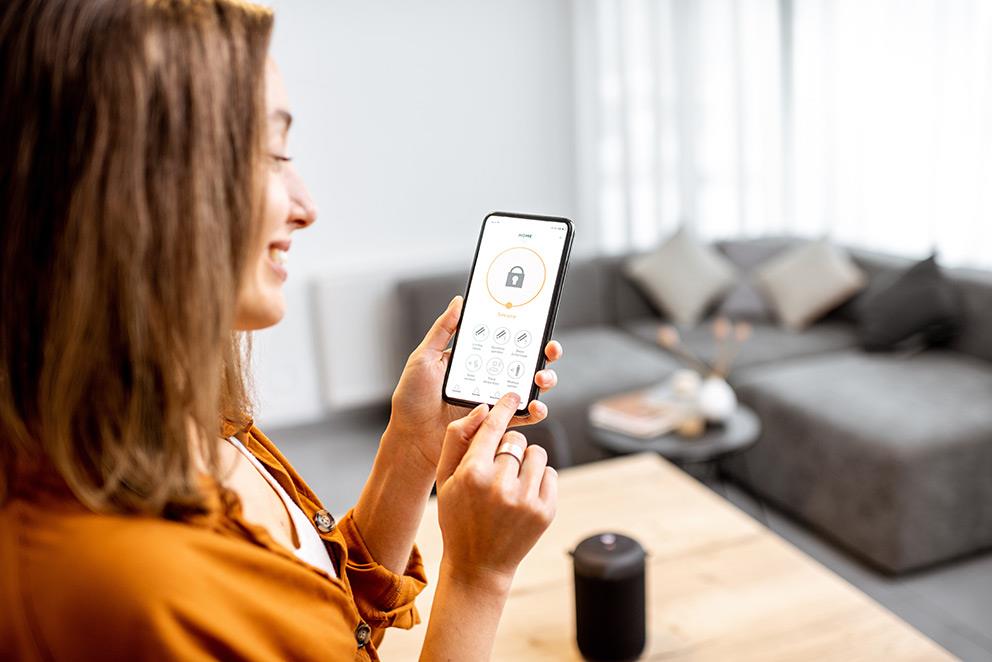 Home Telecom's HomeSmart security has released an exciting new feature. Home Telecom's Alarm.com app now features Smart Arming.
HomeSmart Security and Smart Arming
Home Telecom's Smart Arming is an award-winning feature that helps to elevate your HomeSmart Security experience. Smart Arming allows customers to simplify their daily routines further and automatically arm or disarm their HomeSmart security systems as needed.
Highlighted below are the most popular Smart Arming features:
Adapts to Schedules – The HomeSmart security system will adapt to customers' schedules, whether they sleep in or stay out late.
Activity-Based Disarming – This feature helps to reduce accidental false alarms.
Auto-Arming – Automatically arms your system at bedtime, giving customers greater peace of mind.
Best of all, these new features are included in HomeSmart security at no additional cost to customers!
A How-To Guide for Setting Up Smart Arming
Customers can set up the latest Smart Arming feature via the website or mobile app. In addition, customers can choose whether to activate or deactivate their Smart Arming feature at a set time or when their selected sensors detect or don't detect activity. For example, you can auto-disarm your system when you wake up each morning and arm your system if no movement is detected when you leave for work or go to bed each night.
To set up this feature, follow these steps:
In the app, under "Security System," click the small clock icon located directly beneath the arrow on the far right of the screen or click on the arrow.
If you click on the arrow, you'll see a screen that appears, and you'll want to select the "Smart Arming" tab.
You will then enter the "Smart Arming" section, where you can automate your schedule with your HomeSmart security system.
If you're having problems setting up Smart Arming, check out this helpful guide.
Sign Up for HomeSmart Security Today
If you haven't signed up for HomeSmart security, now is your chance to protect your family, pets and home. Learn more about HomeSmart security, including our limited-time offers.