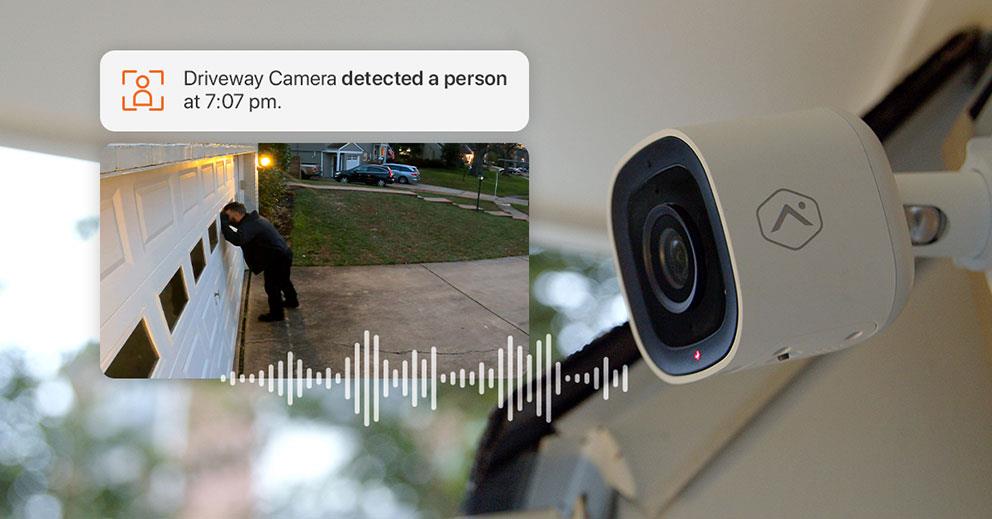 Reduce Your Likelihood of Becoming a Victim With HomeSmart Security
No matter how beautiful an area is, no place can escape crime. Unfortunately, this includes picturesque South Carolina, which is not immune to crime. In fact, South Carolina property crime statistics include approximately 19,000 burglaries, over 99,000 thefts and more than 15,000 motor vehicle thefts annually. According to Neighborhood Scout, your chances of becoming a property crime victim in South Carolina are about one in 39. Learn more about how HomeSmart could help reduce the chances of you and your family becoming a crime statistic and how you could also get more peace of mind about your home security.
Home Telecom's HomeSmart Security
Combining security and home automation, Home Telecom's HomeSmart provides 24-hour monitoring of your home. Using an internet-enabled security system makes it easy to arm and disarm your system using your smartphone or tablet, whether at home, away or traveling.
Let's explore some of the reasons why HomeSmart offers superior security protection for your home.
If any windows or glass doors in your house break, the alarm company will instantly notify the police, and you'll receive a notification about a possible burglary attempt.
If HomeSmart detects an unauthorized person in your house, you'll immediately receive a snapshot to determine if HomeSmart should contact authorities. Additionally, if someone tries to disarm the system and triggers the alarm, you'll receive a picture of the person.
Cameras with video alerts so you know if someone drives up or walks up to your home.
Pair HomeSmart Security with HomeSmart Automation Add-Ons
HomeSmart allows you to pair other add-ons to make your system even more robust. Here is a short list of the types of devices you can add.
Smoke detector sensors and transmitters
Zwave light bulbs
Indoor and outdoor cameras
Zwave thermostat
Zwave garage door controller
Yale Zwave lock
Smart doorbell camera
Door and window contacts
Limited Time HomeSmart Offer
Act now and help protect your family and your home. While home security systems can't prevent crime, according to Security.org, as much as 60 percent of burglars will likely choose other targets if they see cameras or alarms.
Home Telecom has a limited time HomeSmart offer – receive 50 percent off any indoor, outdoor or doorbell camera with an Attack Pack. To view more information, including limitations and contract details, visit Home Telecom.