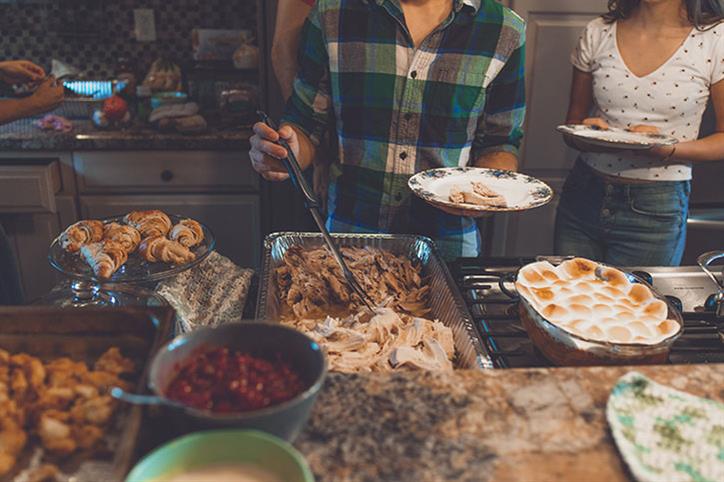 Fall is in the air, and Thanksgiving is just around the corner. Help make your baking and cooking even more relaxed this year with these five creative ways to incorporate kitchen technology trends into your holiday routines.
Kitchen Technology Trends for Cooking and Meal Planning
Feel like you're running around the kitchen like a turkey with its head cut off? Or having a difficult time planning a delicious meal for 20 people? In today's digital world, put cooking and meal planning apps to use to help minimize distractions and better plan your prep and cooking. KitchenPad Timer is a visual app that lets you manage cook times on your grill, oven or stovetop seamlessly and effectively. Snapguide also features recipes, crafts and life hacks to help make your day even easier.
Calling Services
Thanksgiving is a time for giving thanks to family, friends and those that are special in your life. Don't let distance put a wedge between you and loved ones - use FaceTime, Skype or other video calling services to reach out over the holiday season for a little digital face-to-face time.
Must-Have Kitchen Technology Trends: Electric Carving Knives
Cutting up a turkey the old fashioned way is time-consuming, and it's also hard since we only seem to do this once a year. Instead of sharpening your knives and hoping for the best, invest in a simple electric carving knife to save time and decrease frustration so you can focus more on what's important - eating dinner with those you care about. Check out the list of Amazon's top carving knives.
Video/TV Solutions for the Holidays
Whatever your Thanksgiving tradition is - whether it's watching parades, football games or classic TV shows - put your DVR or streaming service to use to minimize arguments and make sure that everyone gets to watch their favorite holiday shows. If you prefer to avoid TV for the holiday, consider creating a slideshow of the year's photos and displaying those for guests. As a bonus, it's a great conversation starter!
Holiday Shopping Online
Traditionally, everyone had to plan out their shopping sprees the night before, pouring over flyers and figuring out the best deals. Not anymore. Online shopping apps and sites make it easy to shop from the convenience of your home this holiday season, whether you're choosing to browse Black Friday deals or start planning for Cyber Monday savings.