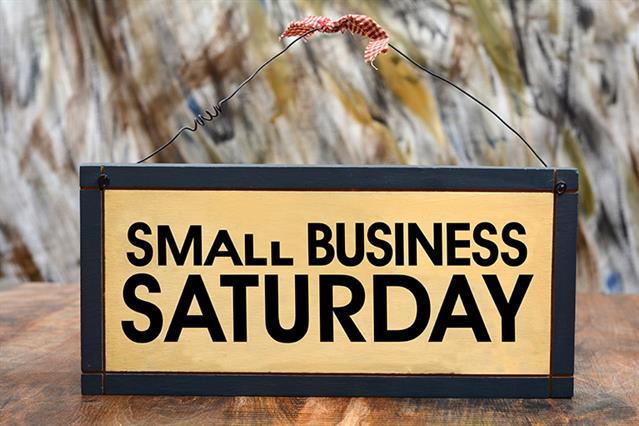 Celebrate Small Business Saturday on November 26, 2022, in Charleston! Giving back to small businesses has never been so critical. The pandemic has negatively affected many small businesses around the U.S., and giving back and helping support and sustain members of our community is essential to revitalizing our economy and uplifting those around us. Here's how to celebrate Small Business Saturday this year:
Tips for Businesses on How to Celebrate Small Business Saturday
If you're a small business, there are some great ways to help prepare for this annual small business holiday.
1. Reduce Stress

The holidays are a stressful time for not only business owners but shoppers. Help reduce stress for customers by incorporating these shopper-friendly techniques. For example, consider providing complimentary gift wrapping and reasonable shipping costs for any items not in stock. Also, offer concierge services where you hold their gifts until they can pick them up at the end of the day after shopping.

2. Limit Decisions

Organize and categorize products in a way that makes sense, so shoppers don't get overwhelmed. It's also essential to train your employees on related interests to better understand what gifts and items your customers are searching for and better assist them.

3. Knowledge is Power

How to celebrate Small Business Saturday also comes down to making sure to train your employees so that they're knowledgeable in the items or services you provide. People are more apt to buy from friendly, intelligent staff that can help them find the perfect gift.

4. Prepare Your Store and Employees

Ensure that you have enough inventory in stock to accommodate this busy holiday and help incentivize employees with rewards or an increased commission to keep them engaged and actively assisting customers. Additionally, clean up your website, optimize any local search criteria and extend your store's hours to accommodate the hustle and bustle that marks the holiday shopping season. If your store's internet speeds are slow, you need to be prepared to accommodate website sales, checking inventory online and taking credit card sales. Finally, see if your business qualifies for Home Telecom's GigUP Tri-County boost. Need additional services, such as business internet, hosted VoIP or voice equipment solutions? Check out Home Telecom's vast business offerings ahead of Small Business Saturday, so you're prepared.

5. Plan Promotions and Marketing

Update any online advertising about any sales you will have, and remember not to neglect your social media pages! Use important hashtags, talk about special store events and incentivize customers. For example, maybe the first 10 customers receive a free small gift or a sample. If you have a list of customers, reach out to them personally and let them know about your store's events.
Shop Local Businesses in Charleston
If you're looking to keep it local and support small businesses in the greater Charleston area, consider purchasing gift certificates or merchandise from the following retailers.