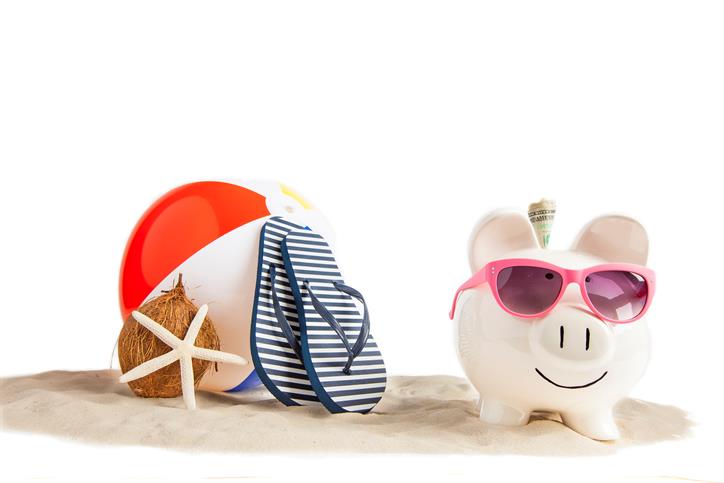 Spring break is a great time to kick back and relax, but you may be tied by budget constraints that make you feel like you are limited in your destinations. With a little planning and some smart how to save money on traveling tips, you can make your spring break one for the books, without blowing your budget.
How To Save Money on Traveling This Year
Save on Lodging
When looking for a place to stay, you may be tempted to wait until the last minute to score deals of desperation from hotels or flights. However, when it comes to popular vacation spots, you'll need to book early to get the best prices. Travel agents recommend booking as far in advance as possible to score the best prices, especially on cruises.
One of the most overlooked advantages to those in the know is using a "mystery deal" on a hotel to secure a nice place at a very hot rate. Places like Hotwire.com offer these deals guaranteeing you a three or four-star hotel, but you don't know which one until you book. Unless hotel location is crucial to you, this is a great way to get a nice place on a cheap dime and a primary way for how to save money on traveling.
Fly for Cheap
To ensure you get the best flight for your buck, smart travelers monitor flight prices through different airlines using sites like Google Flights to compare them. You can even set an alert for when your destination has a cheap flight coming up during that time, so you can get a great deal and save some cash on your travel expenses.
Get the Same Type of Locale for Less
If you are looking for tropical temperatures and easy beach access, try flying into a smaller area a few miles out from the tourist spot. You can save money while enjoying the same vacation, and even get to learn a little bit more about local culture away from the tourist traps.
Insurance, Insurance, Insurance
There's little point to planning the perfect vacation if mother nature or other uncontrollable forces ruin the trip. You can insure everything from your flight to hotels and even your luggage. It may seem counterproductive to spend money on something like insurance, but you'll be thankful that you have it if a hurricane strikes, your flights get cancelled or a member of your traveling party comes down with COVID-19.