On September 5, celebrate the International Day of Charity. Declared a holiday by the United Nations in 2012, this holiday is in honor of Mother Teresa's death, and commemorates her tireless work to help overcome worldwide poverty and suffering.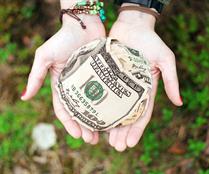 Now you too can give back and celebrate the International Day of Charity this year. There's never been a more critical time to help those in need, especially during these trying economic times.
How to Celebrate International Day of Charity
There are several ways you can celebrate this holiday, and we'll highlight a few ways to help the local Charleston area below.
Donate to Charity for International Day of Charity
If you're passionate about a cause, donate funds. Charities are in great need right now, and a monetary donation can help them meet their goals. Before giving to a charity, do your research to make sure you choose a charity that shares your ideals and supports causes that are close to your heart. Each year, Home Telecom donates thousands of dollars to local charities including little league teams, public and private schools, scholarships, senior citizens and local chapters of national non-profits.
Volunteer for International Day of Charity
Find a charity that supports a cause you are passionate about and see if you can volunteer. Whether it's cleaning up natural areas to make our environment healthier, teaching special needs children or even reading books to kids, charities can use your donated time to help those in need.
Attend a Charity Event
Due to COVID-19, many charity events are moving online, which includes auctions. Check to see if your favorite charity is hosting any events this year and consider attending in-person or virtually to help support worthy causes.
Local Food Banks
Giving to food banks has never been more vital than during the COVID-19 pandemic. Many families are out of work and suffering, and helping them get food from food banks is critical. Whether you're choosing to donate canned goods, host a drive or volunteer, Charleston's food banks need your help.
Here is a list of local food banks that need help fighting hunger, especially on International Day of Charity.
Blood Donation Centers
Donating blood is always a great way to give back to those in need, but it's never been more important.
If you've tested positive for COVID or the antibody test, your blood is needed! Once you fully recover, consider donating blood to help those suffering from COVID. Plasma donations are highly encouraged if you have COVID-19 antibodies, as they could help attack the virus in patients with severe symptoms. Additionally, convalescent plasma is currently being evaluated because it may be a treatment option for those currently suffering from COVID-19.
Home Telecom is an advocate of the American Red Cross and we hold four blood drives annually at our Stoney location. Our next blood drive is scheduled for Friday, November 13, 2020. Interested in donating blood or plasma? Go to redcrossblood.org and use our sponsor code "Home" to sign up today!