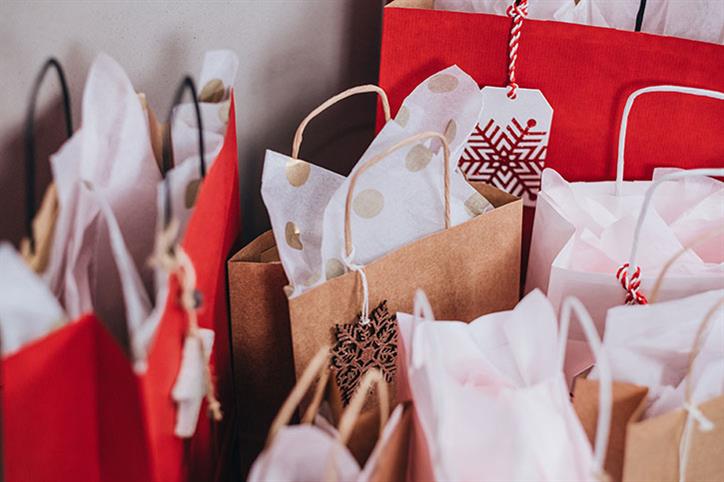 If you're one of those people that saved all your holiday shopping until the last minute, such as Christmas Eve-Eve-Eve, we have some great last-minute buys that will thrill family, friends and loved ones alike. So don't worry because hope is not lost - yet! Here are our favorite last minute holiday shopping tips and tricks to help you purchase some excellent last second gifts.
Top Last Minute Holiday Shopping Tips and Gift Ideas
Amazon Prime
If you already have an Amazon Prime membership, you're well on your way to having items arrive in time for Christmas, and some retailers will offer same-day or one-day shipping close to the holidays. Just keep in mind that receiving your package is not always guaranteed, especially if you're not close to an Amazon distribution center.
If you don't have Amazon Prime, you can sign up for a free 30-day trial and cancel your subscription before the trial period expires, which can help you take advantage of Prime's benefits this holiday season - and hopefully plan ahead of time next year.
Store Pickup
Many stores are offering the ease of ordering online and picking items up in the store. While it's not available for all stores, most major retailers do offer this convenient option. However, not all items may be in the store, so you'll have to browse for in-store pickup availability.
Shopping During Non-Peak Hours
Instead of dealing with crowds, limited inventory and long lines, opt to shop early or really late. If you go first thing in the morning, most stores restock their shelves overnight, so you'll likely have a better selection of gifts to choose from, and while late at night may mean fewer people, you also run the risk that shelves have been picked clean. As the holidays get closer, many stores extend their hours to accommodate last-minute shoppers, so check sites frequently for hours of operation.
Compare Deals
One of the biggest problems with last-minute shopping is that it's last minute and retailers know they can probably gouge you with high prices. Don't become a victim of overpaying! Use a variety of websites to help compare prices so you can see if you're getting the best detail. Some of our favorite price comparison sites include:
If you're interested in finding some promos and discount coupons, check out these sites.
However, at some point, you need to start maximizing your time, so avoid running from store to store to get the absolute rock bottom best price.
Keep Your Receipts
If you're shopping last minute, the chances are that you can't be a super picky gift giver. You may need to compromise on some things, such as brand, features or color. If the person you are shopping for is particular, it's best to get a gift receipt. Keep in mind that gift receipts don't include the price, so it makes exchanges simple and easy, plus it's better to be safe than sorry and have the gift receipt on hand.
Gift Boxes
Opt for a gift box subscription service - and there is a wide assortment available today, ranging from weekly, monthly or even quarterly. Since the subscription won't start until 2020 anyway, they make a great last-minute holiday gift idea and additionally, subscriptions are the gift that keeps on giving!
Here are some fantastic subscriptions that we recommend:
Subscription Services
An even easier last-minute gift is a subscription service.
Audiobooks
Books
Another excellent option is a subscription to a newspaper or magazine, and some even offer online subscriptions for viewing.
Gift Cards
While gift cards might be considered playing it safe or a cop-out, they do let the person buy anything they want, which is nice. Sometimes it's even easier for teens or hard to shop for relatives. The best place to buy discounted gift cards is at gas stations - and no, we are not kidding - as they offer this to help encourage people to shop.
Experiences
Some of the best things in life aren't material options, but experiences. Just ask today's modern millennials if they would rather have possessions or experiences and most will opt for the latter. Whether you're buying a relaxing spa day, tickets to a concert, big game event or a gift certificate for a restaurant, experiences are the ultimate gift.
Check on Groupon.com for all types of experiences.