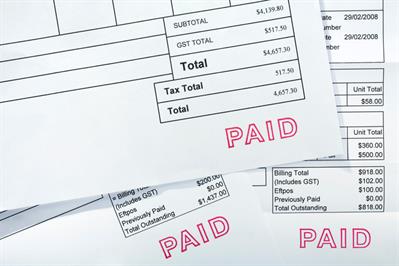 Imagine you went to a deli and asked for only half a sandwich. You wouldn't expect to pay for a whole sandwich when you just were served a half, right? Proration in billing services works the same way. If you are billed on a monthly basis for a service, but only have that service for a portion of the month, then a prorated charge would be applied to cover the portion of the month that the service was provided.
How Does Home Telecom Use Proration in Billing?
Home Telecom, like many monthly service providers, bills for services in advance. Unless you have signed up for a minimum term agreement, this will happen on a month-to-month basis. What this means is that you are paying for service that is provided for the next billing cycle.
Any charges made that are not included in the normal service charges will be billed in arrears, meaning that they will appear as charges on the bill of the following month, so your statement can fluctuate based on these extra charges. This means that each mont you may see a proration in billing.
Why Is My First Bill Higher?
Often, with a new service, certain one-time fees can occur, as well as a prorated charge that covers from the date that service began. With billing in advance, if you start service in the middle of the month, you will be charged for the last half of the month service was provided, as well as the next full month in advance.
For instance, if you sign up for service on August 24th and your billing cycle is the 5th of every month, your first bill on September 5th will include your normal monthly rate PLUS the 13 days you had service between August 24th and September 5th. Essentially, you are always paying for your service in advance and your first month's bill includes some service that you've already received.
| Service | Date | Charge |
| --- | --- | --- |
| Installation | Aug 24 | $0 |
| Service for prorated period | Aug 25 - Sep 4 | $44.33 |
| Service for first full month | Sep 5 - Oct 4 | $74.95 |
| Payment method charged | Sep 13* | $119.278 + taxes and fees |
What Happens if I Choose to Discontinue Service?
If the customer chooses to terminate service and your account is up-to-date, a proration in billing will apply to the cost for the days that the service was provided up until termination. If paid in advance, this may include a credit or refund. If Home Telecom chooses to terminate service due to misuse or failure to pay past due amounts, all charges will be due immediately, and the customer is responsible for the full month's service.