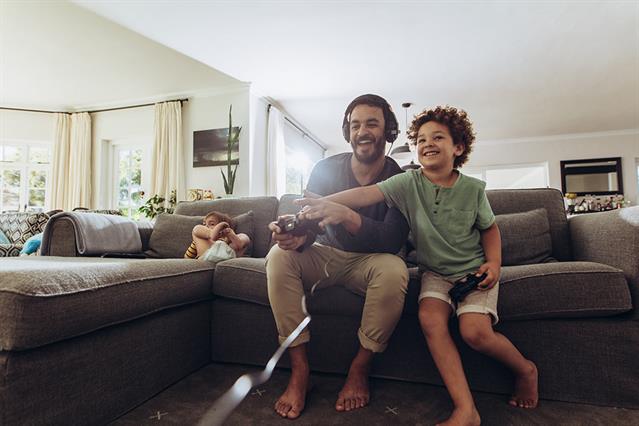 Join Home Telecom in celebrating National Video Game Day on September 12, 2021. Unbeknownst to many, video games date back to 1958. However, this annual celebration has evolved into an 18 billion dollar industry that ranges from old-school Mario Brothers games and digital games to the latest Virtual Reality challenges.
Top Rated Video Games of 2021
We've poured through the reviews and rounded up the top 10 trending video games for 2021 just in time for National Video Game Day.
Upcoming Video Game Releases
Are you looking for the latest video game releases by month? Check out these new game titles that are sure to make a splash during the remainder of 2021.
September 2021
October 2021
November 2021
December 2021
Video Game Bandwidth
Now that you've picked out your ultimate collection of video games to celebrate National Video Game Day, how much bandwidth is required to stream them without having hiccups and interference?
Online gaming for one connected device requires a minimum of 25 Mbps over cable or fiber. If you have two gamers in your home, you're looking at double that requirement for a minimum of 50 Mbps. Multi-player gaming and streaming HD on multiple devices can easily require 300 Mbps for fast speeds. To better understand what internet speed requirements you need for the best gaming experiences, visit Home Telecom's speed calculator.