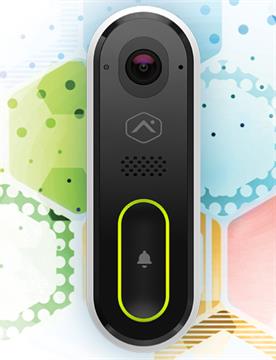 Did you know that having a doorbell camera isn't just about having the latest technology but can help make your home a safer place? The benefits of a doorbell camera extend far beyond making sure your mail deliveries arrive. In fact, doorbell cameras can help make your home safer.
The Benefits of a Doorbell Camera: Why It Makes Your Home Safer
Here are the top six benefits of a doorbell camera and why having a doorbell camera can help make your home safer for you and your family.
Visual Deterrent - Let's face it, if thieves know they're on camera, they'll usually think twice before robbing or vandalizing your home. Burglars typically go for easier targets, so if they see that you have a doorbell camera, chances are, they'll at least think twice.
Video Footage - Maybe your home does get vandalized or robbed. Police will ask for video footage from your doorbell camera, which could be admissible in court or when filing insurance claims.
Deliveries - If you're not home and you have a mail delivery, you can help detour mail thieves and give yourself peace of mind by being able to check your doorbell camera. Whether you're checking the live video feed or the app notifies you of a delivery, it's nice to be able to run home or ask your neighbor to take care of the package.
Screening Visitors - If you're like most Americans, you probably don't want to be bothered by unsolicited visitors, especially not during a pandemic. If your doorbell rings, simply tune into your app and see who is at the door. This can help you save time (and stay safe!) by not opening the door for strangers, but it also ensures that you don't miss visits from people you love, such as family and friends.
Add Home Value - Increase your home's value by installing safety equipment, which is a big positive for potential buyers. Lower Home Insurance - Did you know that many home insurance companies offer discounts if you have smart home security devices? Contact your insurance company to see if they can provide you with a discount on your homeowners' insurance premium.
HomeSmart Automation and Security
Home Telecom offers Smart Home Technology, including a FREE touchless video doorbell camera when you sign up for our home automation and security package. The best part is that you can easily customize and add to your plan, making your home more safe and secure with other security monitoring devices, such as garage doors, appliances, lights, thermostats and door locks.