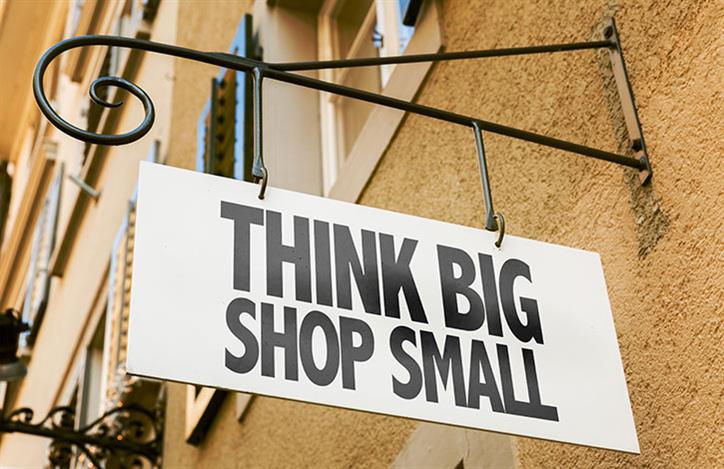 You may be wondering, "Why should I shop local?" Consider participating in Small Business Saturday if you want to skip out on the commercial buzz surrounding Black Friday and Cyber Monday, but still want to cross off holiday shopping from your list. Held annually every Saturday after Thanksgiving, this nine-year event is a great way to give back to your local community.
Why Should I Shop Local This Year?
Here are the key reasons to support your local community and participate in Small Business Saturday this year.
Create Local Jobs
Money that you spend locally goes back into your community, providing employment opportunities. Stimulating the local economy helps support small businesses, which contribute to 55 percent of all jobs and 66 percent of new jobs since the late 70s. There are more than 28 million small businesses in the US, which account for nearly 54 percent of all sales nationally.
Tax Dollars Stay Local
Studies show that nearly 48 percent of purchases at small businesses go back to local communities, versus only 14 percent from national chain stores. So, if you prefer to keep money in your local community, get out and shop Small Business Saturday this year. When your tax dollars stay local, they help fund schools, libraries and public services that impact your community.
Give Back to Neighborhoods
Small businesses don't just write checks to communities and local causes, but they help to develop partnerships within neighborhoods. Physical brick and mortar stores can also serve as community hubs and gathering areas, sponsoring local fundraisers and hosting events.
Shopping Local Helps All Businesses
When you shop locally, chances are you won't just stop by one business, but will visit several independent retailers nearby. Small companies also tend to offer more locally made products, which help stimulate the overall economy.
Unique Products
If you're looking for unique holiday gift ideas or one-of-a-kind meals and drinks, small businesses offer more custom, creative options compared to big-box chains.
Diverse Communities
Imagine living in a world with copycat strip malls and the same stores on every street. It would be rather dull, in our opinion. Support independent businesses and help them thrive by celebrating their unique, vibrant spirit with your patronage this holiday season.

Read more about how shopping benefits more than just local Charleston businesses.