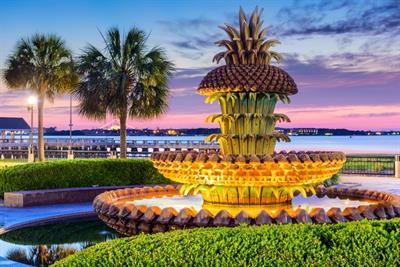 Charleston, South Carolina, is an attractive city during all seasons. However, fall is an especially beautiful time down south. This bustling city is perfect for both first time and returning visitors and features a variety of things to do and see. We've compiled an exciting list of activities for sightseeing in Charleston, SC.
Top Areas for Sightseeing in Charleston, SC
Whether you're a history buff looking to see where the first shots of the Civil War were fired or you want a beach getaway and fishing tour, these areas are a must visit for siteseeing in Charleston, SC.
During your siteseeing in Charleston, SC, trip don't forget to take a walking tour. These tours highlight the old mansions and cobblestone streets, as well as the city's history and ghosts. There are many walking tours available, including those that highlight the historic downtown district, as well as tours that explore the city's past pirates and paranormal presence.
Additionally, when you're in Charleston, consider taking a boat tour and getting a better view of the harbor. Whether you sign up for a maritime history tour, a fishing charter or simply a sightseeing excursion to spot some friendly dolphins, local charter services feature a variety of must-see options.
For foodies, there are some essential restaurants that you can't miss. Whether you want to take in a bucket of steamed oysters at Bowens Island Restaurant or delve into some red curry macaroni and cheese at Jack of Cups, this city has something for everyone. We also recommend Wild Olive, which is located on Johns Island and features a variety of classic pasta dishes that incorporate local ingredients. And if you want some classic southern cuisine, try the Workmen's Cafe for its famous fried chicken, lima beans and fluffy cornbread.