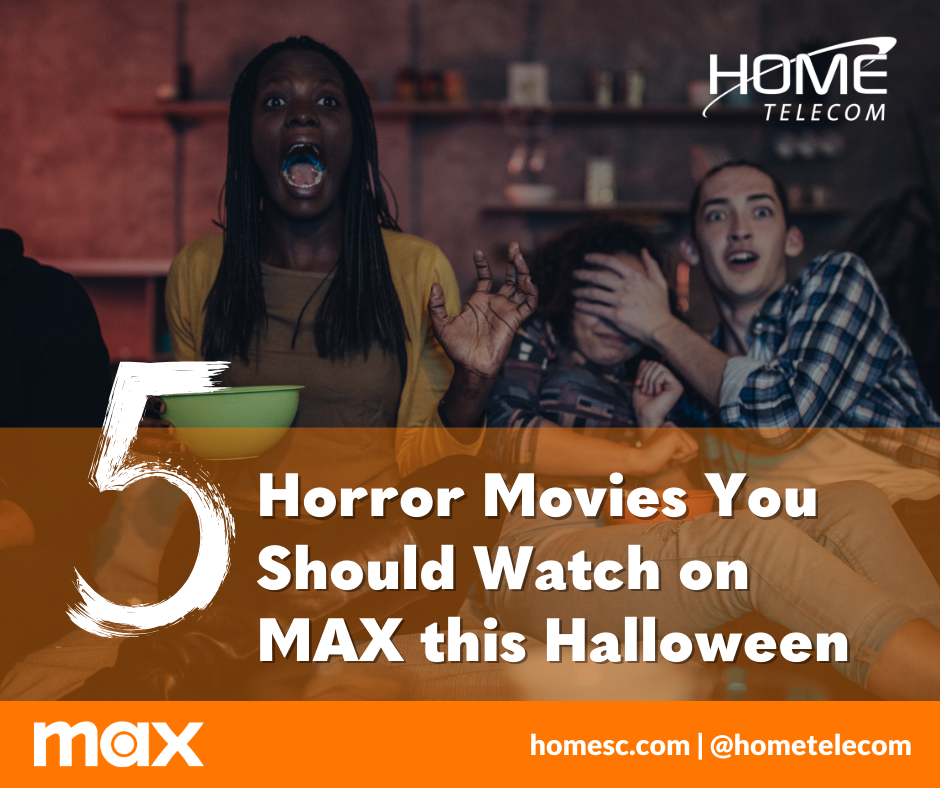 Grab the popcorn and the candy this Halloween season because Max has a ghastly lineup of new AND classic horror films that will send shivers down your spine! As your local streaming provider, Home Telecom is thrilled to bring you some spooktacular programming that is available by streaming Max. Here are some of the screams on the line up:
1. A Nightmare on Elm Street Series
Freddy Krueger is back, and he's ready to invade your nightmares. The complete "A Nightmare on Elm Street" series is available, featuring all nine bone-chilling films. Follow the iconic glove-wielding Freddy as he haunts the dreams of teenagers in the town of Springwood, Ohio.
2. The First 8 Films for the "Friday the 13th" Series
Pack your bags and head to Camp Crystal Lake for a marathon of terror! We present the first eight installments of the "Friday the 13th" series. Jason Voorhees, the hockey-masked killer, is lurking, and no one is safe.
3. Beetlejuice
For a change of pace, cue the hilarious yet bizarre "Beetlejuice." Directed by Tim Burton, this dark comedy fantasy film follows the afterlife adventures of a recently deceased couple and their attempts to haunt the new inhabitants of their home.
4. The Exorcist
No list of horror classics is complete without "The Exorcist." Regarded as one of the scariest films ever made, this tale follows the exorcism of a young girl possessed by a malevolent entity.
5. Evil Dead Rise
Looking for a modern addition to your Halloween watchlist? "Evil Dead Rise" is the continuation of the "Evil Dead" series. With new characters and an abundance of gore, this film promises a relentless assault of demons and dread, making it a perfect choice for those who crave contemporary horror with a classic touch.
6. Barbarian
Venture into a world of sword and sorcery with "Barbarian." This action-packed fantasy film combines epic battles, mythical creatures, and the quest for vengeance. As the forces of evil threaten the realm, our barbarian hero takes up the sword, promising a thrilling adventure filled with danger and heroism.
There you have it, a spine-tingling selection of content available for streaming on Max this Halloween season. Whether you're in the mood for a classic slasher, a bit of quirky supernatural humor, or heart-pounding demonic possession, Max has you covered. And this is just the beginning. Tune in for even more classic haunts and fresh new scares!
As your local and trusted provider, we're dedicated to ensuring you have the best streaming experience possible.
So, don't wait; grab your remote, dim the lights, and prepare for a Halloween season filled with iconic horror titles. We're here to make your entertainment experience as easy and enjoyable as possible.
Need access to streaming? Visit homesc.com/homestream-tv today for recommendations on affordable streaming options.
Have a spine-chilling Halloween!