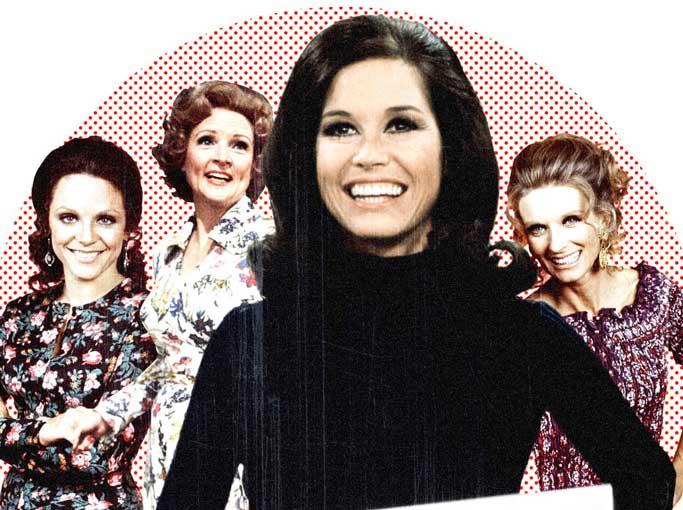 Dubbed the "Me Decade," the 1970s saw many political and cultural movements, including the resignation of President Richard Nixon. Here is a glimpse of some of the most popular tv shows from the 70s during this pivotal decade.
Top-Rated TV Shows From the 70s
All in the Family - Carroll O'Connor was Archie Bunker, the bigoted, working-class Queens foreman. He was a sympathetic character who was married to Edith. Sally Struthers played his daughter Gloria, and Rob Reiner was his son-in-law, Mike. This show highlighted nearly every social issue that defined the 1970s.
The Mary Tyler Moore Show - "The Mary Tyler Moore Show" broke the molds. It highlighted the adventures of a single woman that was working as a producer for a Minneapolis TV station. Remember, this was during the time when "women's liberation" was just beginning to break ground. The final episode aired in 1977 and is still considered one of television's greatest finales. Rest in peace, Mary Tyler Moore.
M*A*S*H - This famous and legendary comedy highlighted the lives of Korean War doctors and centered around Hawkeye (Alan Alda) and Trapper John (Wayne Rogers).
Happy Days - This show highlighted the carefree "Happy Days" of the 1950s when innocence and family spirit were commonplace. The breakout character from this show is Arthur "the Fonz" Fonzarelli, played by Henry Winkler. This show was responsible for several spinoffs, including "Mork & Mindy" and "Laverne & Shirley."
Charlie's Angels - Whoever could forget Charlie's beautiful bikini-clad detectives? This show launched Kate Jackson, Farrah Fawcett and Jaclyn Smith to fame and tore at the heartstrings of teenage boys all across America.
Roots - This iconic miniseries starred Lavar Burton and dramatized Alex Haley's 1976 memoir, "Roots." This miniseries became a phenomenon and families began researching their genealogy and history. In fact, colleges even built educational programs around the basis of this show.
Diff'rent Strokes - Starring Gary Coleman and Todd Bridges as Arnold and Willis Jackson, this show follows their adventures as they are adopted by a wealthy businessman after their mother died. The show highlighted serious subjects for youngsters, including illegal drug use, racism, kidnapping and even sexual abuse.
Starsky and Hutch - A cop thriller that takes place in Southern California, David Michael Starsky and Kenneth Richard "Hutch" Hutchinson ride around in a bright red two-door Ford Gran Torino while fighting crime.
Taxi - Winning 18 Emmy awards over its five-season run, this comedy highlights the lives of employees working for the Sunshine Cab Company. This show stars Danny DeVito, Marilu Henner, Andy Kaufman, Tony Danza, Christopher Lloyd and Judd Hirsch.
Welcome Back, Kotter - Marking John Travolta's television debut, this sitcom is about a comedic high school teacher that is charged with a class of ethnically and racially diverse students.
Little House on the Prairie - An adaptation of Laura Ingalls Wilder's "Little House" book series, this television show stars Melissa Gilbert and Michael Landon. Highlighting the Ingalls' family adventures on their Walnut Grove, Minnesota farm, this family-friendly show touched the hearts of little girls nationwide.
Kojak - This crime drama series followed New York City Police Department Detective Lieutenant Theo Kojak. The underlying themes of the show focused on civil rights and institutionalized prejudice against suspects and witnesses.