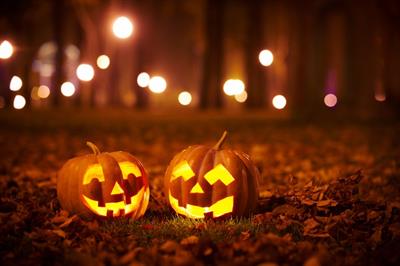 Halloween is just around the corner, and while we know you're spending extra time helping your kids select the perfect costume for their trick or treating adventure, Home Telecom just wants to remind you that safety is paramount on this candy-filled holiday. Here are some must-read safety tips on Halloween to keep you and your loved ones safe this holiday season.
Top Safety Tips On Halloween
Teach children to remember these safety tips on Halloween.
1. Practice Caution when Walking
Always use traffic signals and crosswalks when crossing the streets. If none are available, always cross the street at the corners.
Make sure you and your kids look left, right and then left again when crossing and continue keeping an eye out for cars while crossing the road.
Teach your children that it is important to make eye contact with drivers that are stopped before crossing in front of them.
Always put electronic devices down, keep your head up and walk across street corners. Children follow by example so be a good role model.
Always monitor your children in parking lots, holding their hand and teaching them to keep an eye on cars that are turning or backing up.
Always Trick or Treat with Adults
Children that are under the age of 12 should always have adult supervision, especially when they are out at night. Trick or treating in groups and in familiar, well-lit areas is also advisable.
Focus on Creative and Safe Costumes
Choose light colors for costumes when possible.
Decorate both bags and costumes with reflective stickers or tape to help drivers see children.
Instead of wearing masks that can block some children's vision, opt for face paint.
Have children carry flashlights or glow sticks to help drivers see them.
Halloween is not the time to let a child wear a costume that is too big because correct sizing can help prevent trips and falls.
Practice Always Driving Safely
It's important for drivers to slow down, especially in residential areas. Children can move in unpredictable and unexpected ways.
Stop at intersections and take extra time to look for kids that may be hidden in intersections, on curbs or in medians.
Eliminate distractions inside your car, including phones, music or navigational systems so you can concentrate on your surroundings and on driving.
Enter and exit all alleys and driveways extra slowly and carefully.
Turn on headlights earlier in the day, drive slow and anticipate heavier pedestrian traffic.
Peak trick or treating hours are between 5:30 PM and 9:30 PM. Be extra alert for children during these hours.