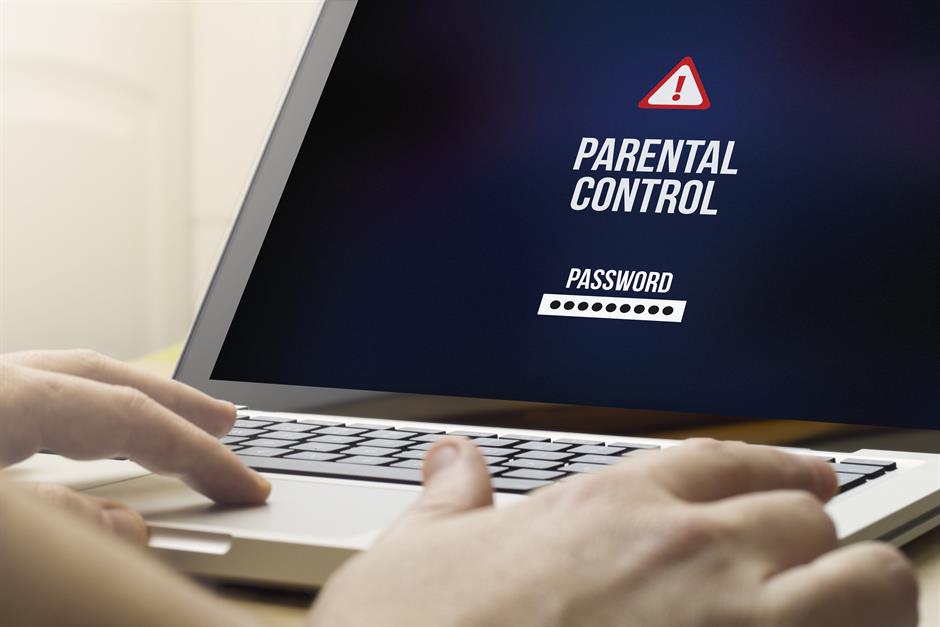 Today's youth live in a world that is unlike anything previous generations experienced during their childhoods. Yes, the internet and television can be excellent tools, allowing children to explore a world of possibility, wonder and marvel at the latest inventions. At the same time, they learn about technology, history and medicine. However, there is also a dark side lurking online -- one that parents must be aware of how to monitor to keep their children safe from predators and inappropriate content. Let's look into the benefits of parental controls.
What Are Parental Controls?
Parental controls are useful software that allows parents backdoor access to the internet and television viewing. Parents can easily control children's internet usage, including the times they are allowed to access the internet, content children can access and much more.

Several types of access points give full benefits of parental controls, so parents should understand these three control types.
Network Level - These are set on the router or hub and apply to any devices connected to that router or hub, which means anything in your home.
Device Level - These let you set specific controls on each device, such as a Smartphone or a tablet, and the controls apply no matter where the device is connected, such as at school or children's friend's houses.
Application Level - These restrictions are set on each application or platform that is being used. For example, parental controls can apply to YouTube or Google. It's necessary to check each device's applications to ensure they are set to the restrictions parents deem appropriate.
What Are The Benefits of Parental Controls?
With the many types of controls available, parents can control various kinds of content and access points, giving maximum benefits of parental controls to adults.
Restrict the information children share, which can help with child predators.
Filter and block specific content, such as pornography and violence.
Set time limits for how long children can be online.
Control when children can access the internet. Screen limits are healthy for children's young, developing minds.
Set profiles for each family member based on their age and what access level is appropriate.
Track your kids' location if they go missing, you need to check on their location or if they misplace their device and you need to locate it.
What Can Parents Do?
While setting parental controls to limit and restrict content is an excellent idea, parents also need to talk to their children about recognizing inappropriate content and the signs for child predators. Learn helpful tips for how to talk to children here. Below are seven tips for parents.
Broadband Controls - Set up broadband parental controls.
Search Engines - Set controls on each search engine. Activate and lock the safe search settings on platforms and browsers they use.
Protect All Devices - Every device should be protected, meaning that parents should install controls on tablets, mobile phones, handheld and home game consoles.
Social Sites - Privacy settings should be activated on social sites.
Pop-Ups - Block all pop-ups and ads, so your children don't click to access anything.
Talk to Kids - Agree on good websites that your children can visit and talk to them about it, regularly reviewing to ensure that they aren't accessing anything inappropriate for their age.
Manage All Use and Access - Make sure to tell children they can talk to you if they see anything that is questionable online. Having an open relationship with children is essential and vital so they don't feel like they will get in trouble, but they can learn what appropriate and inappropriate content is.
MyWiFi Xtreme by Home Telecom makes it easy to set and adjust parental controls. With the ability to set time limits, filter content, and enable safe search, you'll have peace of mind knowing your children are protected.
Home Telecom Supports Parental Control Options
Home Telecom offers parental control options to parents. Parental controls allow parents to restrict viewing and purchasing TV programs based on the specific restrictions you set. Parents can set a four-digit PIN and lock selected TV and movie ratings (such as rated R), TV content ratings, titles and even channels. Parents can also take this a step further and hide adult movie titles and content from being displayed.
Setting Parental Controls
Setting parental controls is simple with these helpful tutorials.