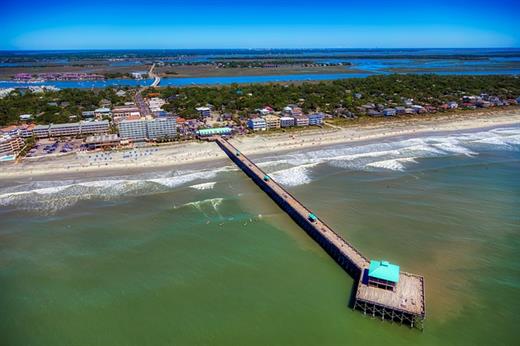 Summer is here, the kids are out of school and you need a well-deserved, relaxing day at the beach! If you're looking for summertime vacation gadgets that will be a big hit on the beach this year, you've come to the right place! We've scoured the internet, taken personal recommendations and have compiled an essential beach vacation list for what should you bring to the beach that will make this summer both memorable and fun.
What Should You Bring to the Beach?
If you're asking yourself what should you bring to the beach, look no further than our list of 12 things you need this summer.
UV Monitor

– Have you ever wondered when you need to reapply sunscreen or how many UV rays your kids are soaking in while they frolic on the beach, jumping in the water and building sand castles? A UV monitor can help determine UV rays and tell you when you need to protect you and your family further, helping notify you about unhealthy UV exposure levels.

Read more

about wearable devices.

Aqua Mask

– An activity best left to adults, if you're one that enjoys diving at night, the Aqua Mask with lights is a serious must-have gadget. There are many different brands and price points on the market, but we recommend reading this

article

to learn more.

Video Camera Scuba Mask

– If you want to take your scuba trips up yet another notch, consider a video camera mask that is sure to make the most of filming family adventures and sea life under the water.

Watch a fun diving video, and then check out the GoPro solution for snorkeling and diving

.

eBook Reader

– What better way to relax on the beach and catch up on your reading than to enjoy a digital book on your Reader? Opt for a

Kindle Paperwhite

, which makes reading outside easy on the eyes and lets you take your entire digital book collection anywhere.

Waterproof Cards

– Card games are a great activity for groups, especially when you don't feel up for swimming or a game of beach volleyball. Opt for a

waterproof deck of cards

to make your beach time game activities last even longer.

Metal Detector

– If you love treasure hunting, don't go to the beach without a great

metal detector

. Treasure hunting is a fun, family-friendly activity, and you never know what you may find!

Waterproof Speaker and Phone Case

– Never go to the beach without a

waterproof phone case

and a

waterproof speaker

. Whether you're relaxing on the beach or poolside, there's nothing better to put you in the mood than some good beats.

Cellphone Signal Amplifier

– Many beaches across the U.S. don't have good cell phone coverage. Having a

cellphone amplifier

can easily help you to take important business calls while you're playing hooky at the beach with the kids or just use your favorite music streaming app.

Hovercraft

– Yes, we know hovercrafts are not cheap and they're rather expensive, but how fun would a beach-filled wish list be without one extravagant item? Cruise and wide the waves like never before with a two-person

hovercraft

.

Twister® Towel

– This affordable beach game is ideal for kids, teens and adults alike.

Twister

® is always fun, and now this game comes on a beach towel, complete with spinner.

Remote Control Submarine

– Toys aren't just for kids, and this

submarine toy

is sure to be a hit with adults this summer.

Underwater Scooter

– Scuba diving and snorkeling are fun, but also exert a lot of energy. If you enjoy underwater activities but would like to explore areas further, consider investing in an

underwater scooter

. Remarkably affordable, these scooters are a great way to explore and maximize your summertime beach fun.