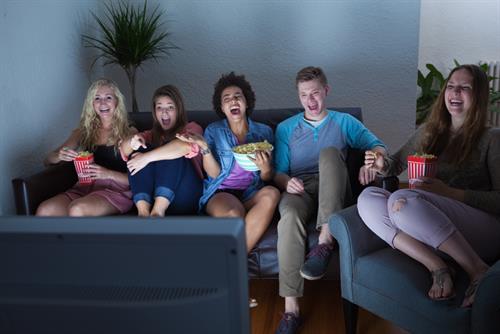 Fall is in the air, which means the aroma of pumpkin spice and earthy leaves. Nothing goes better with your apple pie à la mode than the latest television shows that are returning this month.
Here's a list of must-watch shows that are returning to television in the coming weeks.
"American Horror Story" – Starting again on September 5th, this saga is going on its seventh terrifying season. This show is a brilliant combination of humor, self-awareness and spine-tingling chills that freeze your core, so tune in for all 11 upcoming episodes. This critically acclaimed show has earned Jessica Lange two Emmy Awards, a Screen Actors Guild Award and a Golden Globe Award.
"Outlander" – Season three of this British-American drama returns to chronicle the historical time travel love stories of Claire and Jaime. You can enjoy this highly anticipated Starz premiere on September 10th.
"Dancing With the Stars" – If you've been waiting for this fun-filled dance and music reunion, you'll be able to tune in on September 18th to ABC. It's anyone's guess who will be the star contestants in this year's dance contest!
"The Voice" – Airing again on September 25, "The Voice" is a three-time Emmy Award-Winning show that features vocalists from across the nation. These singers compete in a blockbuster vocal competition that will blow you away. Gwen Stefani returns as a coach this season, and other hit megastars include Adam Levine, Blake Shelton, Alicia Keys and host Carson Daly.
"Will & Grace" – The year of reboots welcomes back the hit Millennium show, "Will & Grace." Returning to NBC on September 28th, the hit group is together again. Eric McCormack, Debra Messing, Megan Mullally and Sean Hayes reprise their roles as Will, Grace, Karen and Jack. This exclusive 12-episode event is not one you will want to miss!
"Big Bang Theory" – Sheldon and his No. 1 crew are back on September 25th. This nerdy TV series was renewed for its 12th season. Costing $10 million per episode, this show draws in more than 19 million viewers. It's also in syndication on other networks if you want to binge watch past seasons before watching the season premiere.
And here are a list of shows that left us all too soon. We are STILL in disbelief that they have been canceled.
"Grimm" – It is with great adieu that we bid this supernatural show goodbye. We hope that Nick Burkhardt continues on his hunting spree to keep the balance between mythological creatures and humanity.
"24: Legacy" – The "24" spinoff didn't make the cut, but all you Jack Bauer fans can rest easy knowing that other spin-offs are in the works.
"Emerald City" – We were off "to the Emerald City as fast as lightning" and before we knew it, this season was canceled. We know it sounds cheesy, but "the dreams that you dare to dream" may still come true.
"The Odd Couple" – After three seasons, CBS nixed this from their fall lineup. We are sad to see Matthew Perry's temporary departure from the small screen.
"American Crime" – While this drama was critically acclaimed, the ratings didn't make it a keeper.
"Last Man Standing" – Tim Allen's return to the small screen as the patriarch of a family with 3 daughters ran for 6 seasons of laughs. The quick-witted banter will be missed on Friday nights.
"2 Broke Girls" – Another 6-seasoner comedy won't be returning this fall. The series followed 2 waitresses trying to achieve their dreams of starting a cupcake business. We will miss the bestie chemistry of Kat Dennings and Beth Behrs.
Be sure to set your LOOP DVR and stay tuned for the latest series premieres in September with Home Telecom!