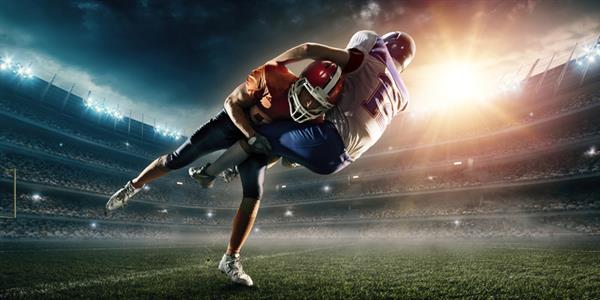 "Are you ready for some football?"
Home Telecom is ready to rock this upcoming 2017 season. To celebrate football coming back to the big screen TVs this month, we are highlighting the most memorable NFL and NFC moments from 2016.
Tom Brady's Suspension – While Roger Goodell won his two-year battle against "Deflategate", the federal appeals court was eyed for upholding Tom Brady's four-game suspension. Brady returned to his team that was down 3-1, made them better and ran away with the Lombardi Trophy.
The Cowboys – Rumored to be the main Super Bowl contenders every year, the Cowboys haven't been able to secure a place in the NFL's greatest game. For reasons ranging from injuries to botched field goals and no-catch calls, Romo's Cowboys just couldn't get over the hump. Romo got hurt in the preseason and Dallas' fourth-round pick Dak Prescott took the team to the top of the NFC.
Raiders Rise – The Raiders haven't made the playoffs since 2002. A year ago, Oakland showed a glimmer of hope and made significant progress behind Khalil Mack and Derek Carr.
Bradley's Jaguars – The Jaguars had similar expectations to the Raiders early in the season. A popular pick to breakthrough, the talented team proved they were undisciplined with the ball and failed to make progress. Ultimately, Gus Bradley lost his job as the head coach for the Jaguars.
The Eagles' Carson Wentz – The Eagles bet on their future and traded with Cleveland for the number two pick in the draft, getting North Dakota State's Carson Wentz. A month into the 2016 season, they were looking great. It was all downhill from there.
The Panthers and Cardinals Wasted Year – Carolina and Arizona were expected to be strong last year and were solid picks for the NFC title. Neither teams made the playoffs. It's likely that Arizona's window is closed with Carson Palmer getting older. We anticipate that the Panthers could be more competitive in the 2017 season.
Rams Ruined Homecoming – The Saint Louis Rams headed back West to Los Angeles. Unfortunately, number one pick Jard Goff didn't even play until the season was nearly over. Head coach Jeff Fisher was finally fired. The move is proving more than problematic for the team.
Tune in to see the moments making headlines in the 2017 season! Between NFL Network and NFL RedZone HD, Home Telecom has what you need to watch football history being made!