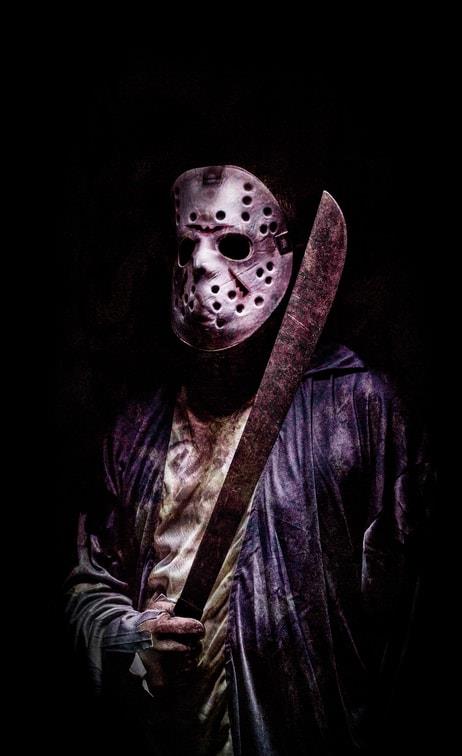 Halloween is right around the corner, and Home Telecom is thrilled to give you the 2017 FrightFest! Here's a list of some of the movies we will be showcasing this month.
47 Meters Down – Imagine being trapped at the bottom of the ocean with only an hour of oxygen left in a shark cage surrounded by great whites. This is what happens to two sisters that are vacationing in Mexico. Tune in to see if you can handle this nail-biting thriller. This movie stars Mandy Moore, Claire Holt and Matthew Modine.
Alien Covenant – With a mission to land on a remote planet, the crew of a colony ship encounters a terrifying alien threat that is beyond their worst nightmares. They must play a horrifying game of cat and mouse, facing death and destruction. Starring Michael Fassbender, Katherine Waterston and Billy Crudup.
Are You Here – Using dark arts, four friends use an Ouija board, which leads to a series of fatal events. If you love the supernatural, the spirits in this movie will haunt you. Starring Jacquelin Ch'ng, Vivian Chan and Aka Chio.
Carrie – Stephen King's high school prom horror story comes alive with the original "Carrie." Carrie is a shy teenage girl that doesn't have any friends, and her domineering mother ridicules her. To get back at her classmates after humiliating her, Carrie unleashes her super telekinetic powers. This classic horror thriller stars Sissy Spacek, Piper Laurie and Amy Irving.
Crazy Lake – A group looks for fun at a cabin on the lake, but ultimately the cabin isn't the rest and relaxation they were looking for. This movie stars Rob Mello, Skyler Joy and Libby Blanton.
Cult of Chucky – The killer doll Chucky returns in this movies continuation to terrorize Nica, his human victim. Chucky's former wife sets his sights on settling scores with his old enemies. Starring Jennifer Tilly, Brad Dourif and Fiona Dourif.
Dwelling – A young couple purposefully moves into a haunted house in an attempt to contact the other side. Once the black mirror that is their conduit to the other side starts showing an evil presence that wants to bring harm to their family, they decide it's too much, but will they all survive? Starring Erin Marie Hogan, Mu-Shaka Benson and Devanny Pinn.
The Exorcist – This all-time classic 1973 horror movie is about a girl that is possessed by a mysterious entity. In an attempt to save her daughter, the mother enlists the help of two Catholic priests. This movie set the bar high for exorcism films. Starring Ellen Burstyn, Max von Sydow and Linda Blair.
Friday The 13th (1980) – The movie that propelled more than half a dozen sequels, the original 1980 film is about a group of camp counselors that are trying to reopen a summer camp. A child drowned at the camp years before. The counselors are then mysteriously stalked and brutally murdered by an unknown person. Starring Betsy Palmer, Adrienne King and Jeannine Taylor.
A Ghost Story – Exploring love, loss and legacy, a dead, white-sheeted ghost comes back to visit his home, trying to reconnect with his wife. Starring Casey Affleck, Rooney Mara and McColm Cephas, Jr.
Happy Hunting – An alcoholic drifter becomes the target of a twisted sporting event, all while facing withdrawal and deranged rednecks. Starring Martin Dingle Wall, Ken Lally and Kenny Wormald.
The Hatred – A small group of women take a weekend getaway to their college professor's new home, only to find that it's not very inviting and has a dark past. Starring Sarah Davenport, Andrew Divoff and Darby Walker.
It Comes At Night – An unnatural threat starts to terrorize the world, and a man secures a home with strict domestic orders and his wife and son. A young family arrives at the compound seeking refuge. Mistrust and paranoia abound in this psychological thriller. Starring Joel Edgerton, Christopher Abbott and Carmen Ejogo.
Pet Sematary – This Stephen King movie will scare both adults and children alike. The secrets to life after death are hidden behind a young family's Maine home. Tragedy strikes and the supernatural come to life in this iconic terror movie. Starring Dale Midkiff, Denise Crosby and Fred Gwynne.
The Sound – This new film features a supernatural skeptic that attempts to use low-frequency sound waves to debunk paranormal sightings. She faces an unforeseen evil that couples with terrifying, eerie memories. Starring Rose McGowan, Christopher Lloyd and Michael Eklund.
Tales of Halloween – Interweaving 10 stories together, the shared theme revolves around a suburb on Halloween. Aliens, ghouls, axe murderers and imps terrorize residents for one frightening night. Starring Adrienne Barbeau, Hunter Smit and Cameron Easton.
Temple – In search of an ancient Japanese temple, three American tourists follow a mysterious map deep into the jungles. Spirits entrap them, quickly turning their trip into a living nightmare. Starring Naoto Takenaka, Asahi Uchida and Logan Huffman.
Zombies – Plagued by a zombie outbreak, the world crumbles and is in shambles. Only the strong survive, but can the human race be saved? Starring Steven Luke, Tony Todd and Raina Hein.
We have all the movies that are sure to "spook" up your movie nights in October! Be sure to check out our new releases On Demand with new movies arriving every Tuesday!