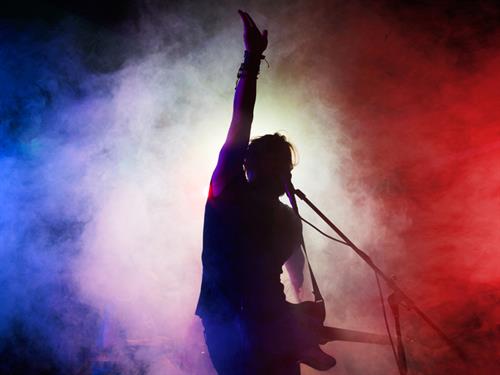 March is just around the corner, and Home Telecom is excited to announce that the following shows will be premiering soon! Set your Loop Whole-Home DVR and tune in for your favorite shows.
American Idol – The hit show American Idol is rebooting, launching their 16th season on March 11 on Fox. Tune in to see what this year of musical talent has in store for judges Lionel Richie, Katy Perry and Luke Bryan. Ryan Seacrest will be returning to host this hit show.
Gotham – Season 4 will begin airing again on Fox on March 1. Now you can start rooting for your favorite villain again.
Gray's Anatomy Spinoff – Called "Station 19" this series will follow firefighters at Seattle Fire Station 19. There will be some crossover between characters, so if you are a fan of Gray's Anatomy, you won't want to miss the two-hour premiere on March 22 on ABC.
Jessica Jones – Directed by women, this second Marvel season contains 13 must-see heroic, superhuman strength episodes. It will begin airing on March 8 on Netflix.
Once Upon a Time – New episodes are scheduled to return to ABC on March 2. Catch more episodes of your favorite Storybook characters, such as The Evil Queen, Rumpelstiltskin and Captain Hook.
The Royals – Returning to E! on March 11, you won't want to miss a season of this scandalous show where power is everything, and there are no limits.
Silicon Valley – If you're a fan of previous seasons, you won't want to miss Silicon Valley, Season 5. Hilariously funny, this Emmy-nominated comedy airs on HBO on March 25.
Remember that when you set your LOOP DVR, you can pause watching in your living room and pick right back in your bedroom or theater room. You'll never again miss a moment of your favorite show. Additionally, you can record up to five shows at one time, which means that you won't have to choose which season premiere to watch – you can have your cake and eat it too.