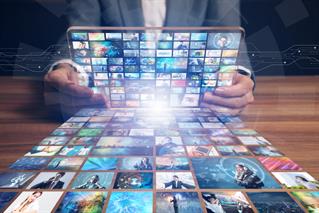 Have you been waiting for your favorite show to premiere this May? If so, you're not alone. This month, several shows are returning to the air.
Home Telecom has a peek into some of the top shows that will be returning or airing this May.
Nazi Treasure Hunters – This reality show will begin airing again on May 1, at 10:00 PM on the History channel. This investigative show hunts down the hundreds of thousands of artwork and objects stolen by the Nazis during World War II.
2018 Rock and Roll Hall of Fame Induction Ceremony – Be sure to tune in to HBO on May 5 at 8:00 PM. This year, inductees include Nina Simone, Sister Rosetta Tharpe, The Cars, Bon Jovi, and The Moody Blues.
Dear Mama: A Love Letter to Moms – This event airs on VH1 beginning May 7 at 9:00 PM. La La Anthony and Anthony Anderson return to host this year's prime-time event. This will be a Mother's Day celebration like no other.
Meghan Markle: An American Princess – Airing May 11 on Fox at 8:00 PM, this new documentary will feature Markle's upcoming wedding to Prince Harry. This two-hour special will feature behind-the-scenes footage and a look at the American beauty that will forever change the British royal family.
Harry & Meghan: A Royal Romance – This Lifetime movie chronicles the love story and courtship between the soon to be American princess and British prince. It will air on May 13 at 8:00 PM.
Iron Chef America – Returning for competing chefs to battle it out, this reality food competition will air on Food Network on May 16 at 9:00 PM.
2018 Billboard Music Awards – This live event will be broadcasted on NBC on May 20 at 8:00 PM. Performers include Blake Shelton, Kelly Clarkson, Little Big Town, Lady Antebellum, Maren Morris, Keith Urban, Kenny Chesney, Miranda Lambert, Florida Georgia Line, Jason Aldean and Bebe Rexha.
Total Bellas – This reality TV show is returning to E! on May 20 at 9:00 PM. It will highlight the lives of Brie and Nikki Bella and their partners.
2018 Miss USA – If you can't wait to see who will be crowned Miss USA, don't miss this fun-filled beauty pageant on May 21 on Fox at 8:00 PM.
American Chopper – The all-time favorite reality show that follows the life and times of Paul Sr. and Paul Jr. is returning after a decade-long absence. Tune in to Discovery on May 28 at 10:00 PM.
America's Got Talent – This reality competition heats up the screen again on May 29 at 8:00 PM on NBC.
Love Connection – Looking for just the right match? Tune into Love Connection again on May 29 on Fox at 9:00 PM.
American Ninja Warrior – If you love fitness and want to see people compete for a chance on American Ninja Warrior, tune in on May 30 to NBC at 8:00 PM.
MasterChef – Culinary talents compete for the top honors of MasterChef on May 30 at 8:00 PM on Fox.