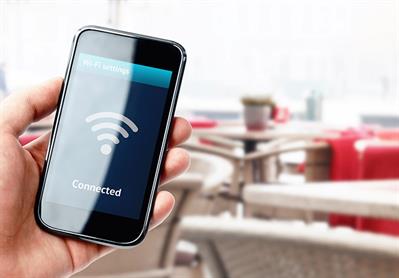 These days, almost every home uses a wireless connection to bring internet to all of their devices such as laptops, tablets, smartphones and even smart TVs. With streaming services replacing most cable packages, getting a good signal is more important than ever.
However, these routers often come with unsightly wires and glaring lights that are often desired to be hidden away. However, this may be your biggest mistake.
What are common mistakes people make when placing the router?
Hiding it away in a corner. If you are like most, then you want the router hidden away in a corner where the wires and lights won't become an eyesore, but this could seriously be affecting your signal, particularly if you have a closed off home with many walls blocking the signal.
Placing it in the kitchen. The kitchen may kill your signal simply by surrounding it with metal objects that can dissipate your connection.
Keeping it near the microwave. Microwaves operate on the same wavelength as your wireless signal, so running the microwave near the router can make your connection slower and more unreliable.
Putting the router in a crowded space. You may think putting the router in a space where most people will be (such as an office or venue) will increase the strongest signal, but it can affect other parts of the building. Water can affect the signal, and human bodies are composed of mostly water. A crowded room can affect your signal and slow it for other parts of the house or office.
What can I do to improve my signal?
Place the router in a central location, not in a corner somewhere.
Place it in a high location such as a shelf or mounted on a central wall to get the best signal.
Use those antennae. If you have a multi-story home, point your antenna upwards to push the signal better to the upstairs. If you have more walls, use the antennae sideways to help push the signal to other areas of your home.
Can I get help from my provider?
Yes! Home Telecom offers valuable services such as MyWiFi and MyWiFi X to get you set up and getting the best signal possible. MyWiFi offers:
Connection of up to four wireless devices
Printer set up and file sharing
Network security set up
Troubleshooting for in-home issues
Router replacement (if necessary)
Ongoing phone support
With MyWiFI X, experience your best signal ever in every area of your home. MyWiFi X offers:
A MESH access point when you sign up free for 90 Days (just $2.95/month after the promotional period).
Extended signal to most areas of your home so you can game, stream movies, work or play in an area without slowing speeds or losing the signal.