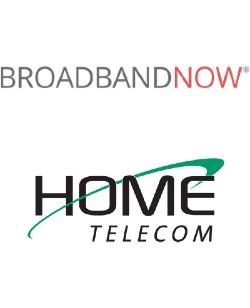 MONCKS CORNER, SC May 15, 2019 – Home Telecom has won three BroadbandNow 2019 Internet Service Provider Awards in the mid-sized provider category including Top Internet Speeds Nationwide; Top 3 Fastest Fiber Providers in South Carolina; and Top 5 Fastest Internet Providers in South Carolina.

The BroadbandNow 2019 awards' core mission is to be a champion for consumers in helping them find and compare local internet service providers.

The awards recognize national, regional and local internet service providers in three categories based on the population coverage area that deliver outstanding products and excellent service to consumers across the United States.

The data driven awards program centers around three core aspects believed to be vital to operational excellence. They are fastest average speed, customer approval, and affordability.

Home Telecom falls in the mid-size category representing a coverage area of less than 4 million homes and businesses.

"We work every day to meet the evolving needs of our customers and we are excited about being recognized by BroadbandNow as a top service provider," said Home Telecom President and CEO, William Helmly. "To win in three categories both statewide and nationally for our speed is an honor, and I believe confirms our commitment to bring cutting-edge services and products to our customers and to the community,"

Media Contact:
Caoimhe Zett, Home Telecom, caoimhe.zett@hometelco.com or (843) 761-9859.