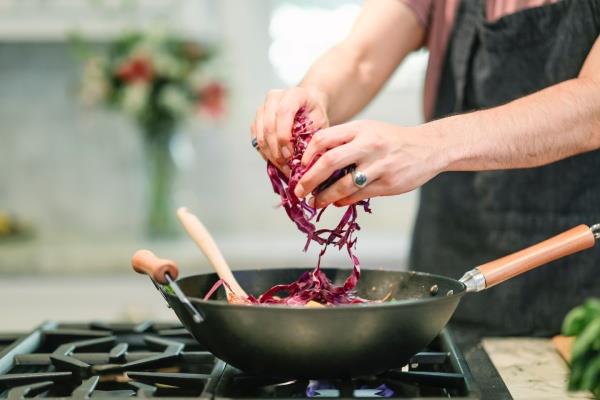 Gordon Ramsay, Thomas Keller and Graham Elliott weren't born amazing chefs; they aspired to become culinary masters. So whether you love cooking basic meals or prefer to go all-out, September 25 is National Cooking Day and we think it's special enough to celebrate!
That's why we have compiled our list of top Cooking Apps. From professional chefs to amateur foodies, we've got you covered!
1. SideChef
This easy-to-use app doesn't just contain traditional recipes but allows you to sign up and receive recipes that are personalized to your taste and specific dietary requirements. You can also get weekly meal ideas sent to you, which makes meal planning a breeze. This robust app even features a built-in grocery shopping list, making it easy to add items that you need at the store. Cost: FREE
2. ShopList
This user-friendly app is a grocery shopping must-have. Simple and easy-to-use, this app will forever change your shopping experience. It allows you to categorize your items, so if you add carrots, it will populate a produce category. Additionally, you can add specific measurements and weights, choosing your specific unit - Metric or Imperial. Cost: FREE
3. Allrecipes
With a community of more than 30 million users, you can find thousands of recipes that are categorized by different criteria, such as type of meals and even ingredients. Additionally, if you prefer not to browse by either of those two options, you can ask the app to suggest a recipe for any occasion. Recipes include useful tips and even step-by-step videos. Members rate recipes, share pictures and even provide helpful substitutions. Cost: FREE
4. BigOven
With more than 13 million downloads, BigOven provides access to more than 350,000 recipes. You can add ingredients from a recipe into a grocery list and browse step-by-step instructions. You can even take pictures of your meals and share them with the BigOven community! Cost: FREE
5. Yummly
The robust search feature in Yummy lets users search recipes by diet, ingredient, allergy, price, nutrition, cuisine, taste, time, sources and even meal courses. The recipes populate from a variety of popular apps, including Allrecipes, Food52 and Epicurious, meaning that it has nearly a never-ending database of recipes. Add a list of ingredients to your favorites and then easily transfer those ingredients to your shopping list. You can also shop for necessary kitchen tools within the app! Cost: FREE
6. Epicurious
Considered the ultimate resource for home cooks, Epicurious contains more than 35,000 recipes compiled from HarperCollins, Gourmet and Bon Appetit. Constantly updated, you can subscribe to the latest recipe video feed or opt-in to receive new recipes daily. You can even put your favorite recipes in a recipe box or share recipes on your social media networks. You can easily create shopping lists from recipes, which feature total preparation time so you can browse for quick or more time-consuming recipes. Cost: FREE
7. Oh She Glows
This vegan-friendly website is based on the award-winning recipe website and from Angela Liddon, the New York Times best-selling author. Whether you're looking for only plant-based or gluten-free recipes, Angela highlights delicious picks with high-resolution photos, useful tips and tricks and detailed instructions. Cost: FREE
No matter what type of recipe you're looking for, one of these delicious, FREE apps is a great way to start browsing meals for you, your friends and family.