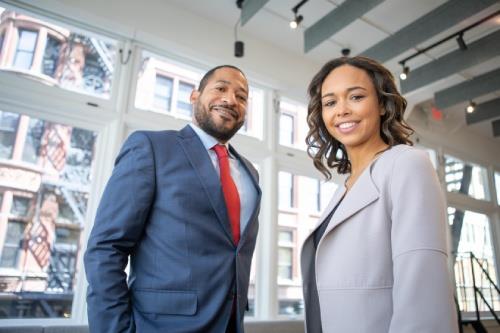 Whether you're a small business owner or aspire to become one, there's a plethora of books and guides available in stores and online to help you promote your business and achieve your goals. These actionable books provide necessary insight and financial tips to help you succeed in managing your small business!
Good to Great: Why Some Companies Make the Leap, & Others Don't by Jim Collins
After conducting extensive research on companies and management styles from the nineties, Jim Collins shows how great companies persevere and triumph over time. Collins spent five years analyzing the history of 28 companies to help determine how management strategy and practice helps companies achieve success.
Drive: The Surprising Truth About What Motivates Us by Daniel H. Pink
When companies understand what motivates their employees, they have a higher chance of being successful, which is what Daniel Pink analyzes in this engaging, insightful book. He ascertains that the secret to achieving high performance and work satisfaction is by allowing us to direct our own lives, create and learn things and essentially do better by ourselves.
Think And Grow Rich by Napoleon Hill
One of the most important financial books, Napoleon Hill researched 40 millionaires to discover what made them who they were, analyzing their path to success. This book highlights what gives certain people the necessary skills, personality and edge to succeed in today's competitive business world.
The E-Myth Revisited by Michael Gerber
Michael Gerber spent years analyzing businesses, and his tell-all book highlights how common assumptions, technical expertise and expectations can get in the way of people having a successful business. This book features everything from the lessons of franchising and entrepreneurial infancy to growing pains.
The Tipping Point by Malcolm Gladwell
This popular book features insight into that magic moment when a trend, idea or social behavior spreads like wildfire and essentially becomes viral. His book changes the way people sell products and helps them focus on disseminating ideas.
The 7 Habits of Highly Effective People by Stephen R. Covey
This New York Times Best Seller has sold more than a million copies and is one of the most acclaimed business books ever written. Captivating readers for more than 25 years, this book has been read by educators, parents, presidents and CEOs. Stephen Covey provides a pathway for living with integrity, fairness, honesty and human dignity.
How to Win Friends & Influence People by Dale Carnegie
Dale Carnegie encourages people to stop feeling sorry for themselves and achieve greatness through positive influences. If you want a job - go after it! Improve your job and make your current situation work! He'll highlight six ways to make people like you, 12 ways to win over people and nine ways to change people. With more than 15 million copies sold, this is a must-read for business owners.
Delivering Happiness: A Path to Profits, Passion, and Purpose by Tony Hsieh
A number one New York Times and Wall Street Journal Bestseller highlights shocking ideas for businesses that actually work! Focus on customer service for the entire company, make company culture a top priority, apply the science of happiness to business, help employees grow both professionally and personally and seek to change the world! Zappos CEO Tony Hsieh shares the lessons he has learned in both life and running a successful company.
Steve Jobs by Walter Isaacson
Walter Isaacson interviewed Steve Jobs more than 40 times in two years, as well as conducted interviews on family members, adversaries, friends, competitors and colleagues to create this intense book highlighting the entrepreneurial spirit of a man that was driven to perfection and transformed six industries: animated movies, personal computers, phones, music, digital publishing and tablet computing. Driven by demons, Steve Jobs' tale is cautionary and instructive, highlighting lessons about leadership, innovation, character and most importantly, values.
Getting Things Done: The Art of Stress-Free Productivity by David Allen
Published nearly 15 years ago, David Allen's book is influential to the business world, spawning organizational tools, websites and seminars. He has rewritten his classic book to include new perspectives on workplace environments, making it even more relevant in the years to come.