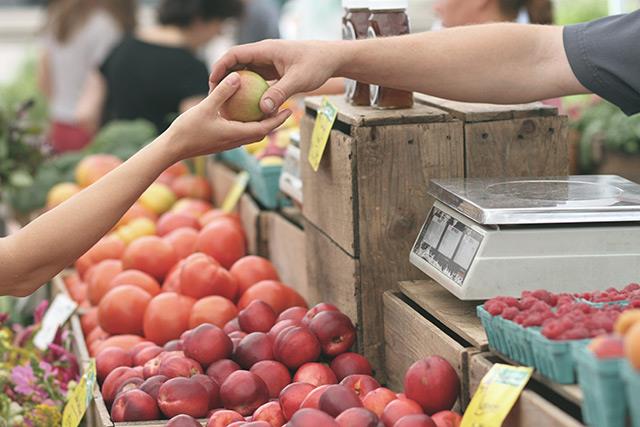 Farmers market season is once again upon us, and we're excited to see and taste what 2020 has in store for South Carolina.
Whether you love browsing local produce, baked goods, meats or crafts, farmers markets are a great way to spend some time outdoors while supporting local farmers and artisans.
Here's a peek at some of our local farmers markets this season.
Beginning April 11 and running through November 21, Summerville has a delightful rain or shine farmers market. Every Saturday between 10 AM and 1 PM, you can enjoy live music while you browse various vendors' stalls.
First Citizens Bank parking lot behind Town Hall
200 South Main Street
Summerville, SC
This casual, open-air market is year-round and features a wide variety of goods, produce and vendors. Held every Tuesday, Wednesday, Thursday and Saturday from 10:30 AM to 6:30 PM, this market is handicap accessible and some vendors accept WIC vouchers.
418 E Main Street
Moncks Corner, SC
For more than 30 years, Charleston farmers market has received awards, including the national recognition from "Travel + Leisure" magazine as one of the best farmers markets in the US. Located in Marion Square, this farmers market is open every Saturday beginning April 11 through November 28 from 8 AM to 2 PM. If you're curious what local produce is in season each month at the farmers market, view this handy chart.
Marion Square
329 Meeting Street
Charleston, SC
Supporting Lowcountry growers, farmers, artisans, crafters, bakers and live performers, this fun-filled family-friendly event is every Wednesday, beginning April 22 and runs through September 30. From 3:00 to 7:00 every week, you can stop by on your way home from work, grab a delicious bite to eat or stock up on fresh produce and other healthy treats.
Ackerman Park
55 Sycamore Avenue
Charleston, SC
This delightful 100 percent local farmers market is dedicated to serving the Charleston community. Voted the best year-round farmers market, this market features a variety of small businesses, including those selling produce, baked goods, clothing, jewelry, drinks, food bites, plants and much more. Stop by and grab brunch, shop for local produce items and enjoy live music every Sunday from 11 AM to 3 PM.
Behind the Pour House
1977 Maybank Highway
Charleston, SC