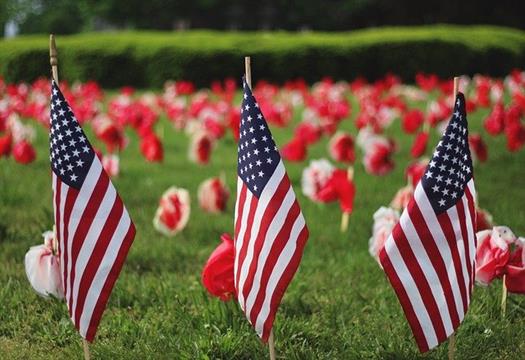 This year on May 31, we take a moment to remember the military men and women that gave their lives for our country. Originally this day of remembrance was known as Decoration Day following the Civil War. It became an official federal holiday in 1972 and aptly renamed Memorial Day.
Memorial Day is when many Americans visit memorials or cemeteries, hold family gatherings or even participate in remembrance parades to honor fallen soldiers. It is also the unofficial time for summer to begin, and many people celebrate by throwing outdoor barbecues.
If you want to celebrate Memorial Day in the Charleston area, we have a few events that may interest you. All events this year will be observing appropriate social distancing and mask rules and regulations.
Hilton Head Annual Memorial Day Remembrance - Remember those men and women who sacrificed their lives for our nation and freedom. The ceremony will include a guest speaker, and the Hilton Head mayor will present a speech followed by music courtesy of the Hilton Head Choral Society. Shelton Cove Veterans memorial, 59 Shelter Cove Lane, Hilton Head Island, 9:30 AM to 11:30 AM, Monday, May 31
Memorial Day Bash - This event falls on Memorial Day weekend and features Money Mu and backup dancers. Tickets available for purchase online. 10114 Old Number Six Highway, Vance, 7:00 PM to 2:00 AM
Spoleto Festival - Experience the area's foremost performing arts festival that runs for more than two weeks. Whether you're looking to experience events in the safety of your home virtually or you want to get out and meet new people in a socially distanced environment, this event has something for everyone! Events range from theater, dance, music and artist talks to special events, such as horticultural activities. Remember to browse the extensive offerings and book your tickets online. Locations vary, May 28 to June 13
Holy City Farmers Market - Experience the charming allure of this popup farmers market at Firefly Distillery. Live music, food trucks, local produce and vendors will abound. Learn more about this free event. May 29, 9:00 AM to 2:00 PM
Fitz and the Tantrums - Enjoy this socially distanced outdoor concert series! Tickets available for purchase online. May 29, 3775 Azalea Drive, North Charleston, Doors at 6:00 PM and Show at 7:30 PM.
Smith & Meyers with Special Guests J.R. Moore and Zack Mack - Celebrating the return of concerts, this special series is socially distanced outdoors and will help you get your groove back. Tickets available to purchase online. May 30, 3775 Azalea Drive, North Charleston, Doors at 6:00 PM and Show at 7:30 PM.