FOR IMMEDIATE RELEASE – Moncks Corner, S.C. – February 23, 2015 – Home Telecom is pleased to announce that the Official 2015 edition of the Moncks Corner Directory is now available. With the new 2015 directory, Home Telecom customers will find it has been redesigned to offer a more compact format, ten-digit phone number listings, and the introduction of the new 854 area code
In addition to the introduction of the new directory format, Home Telecom chose a completely different concept for this year's cover. For years, Home Telecom has featured the works of local artists and photographers on the cover of the Directory, however for the 2015 edition, the company crafted a cover contest open to up-and-coming student artists.
"Home Telecom has always been aware of the young artistic talent in our area so with the introduction of the new directory design, we decided to reach out to our local schools in order to showcase some of those blossoming talents." explained Dewey Ford, Marketing Communications Coordinator. "We sent out a challenge to all Art Departments in the Berkeley County School System in which we encouraged students to submit artwork that depicted low country scenes, historical locations, or local events. We received an array of inspirational and exceptional works of art from many talented Berkeley County students, making it difficult for one winner to be chosen from so many outstanding submissions."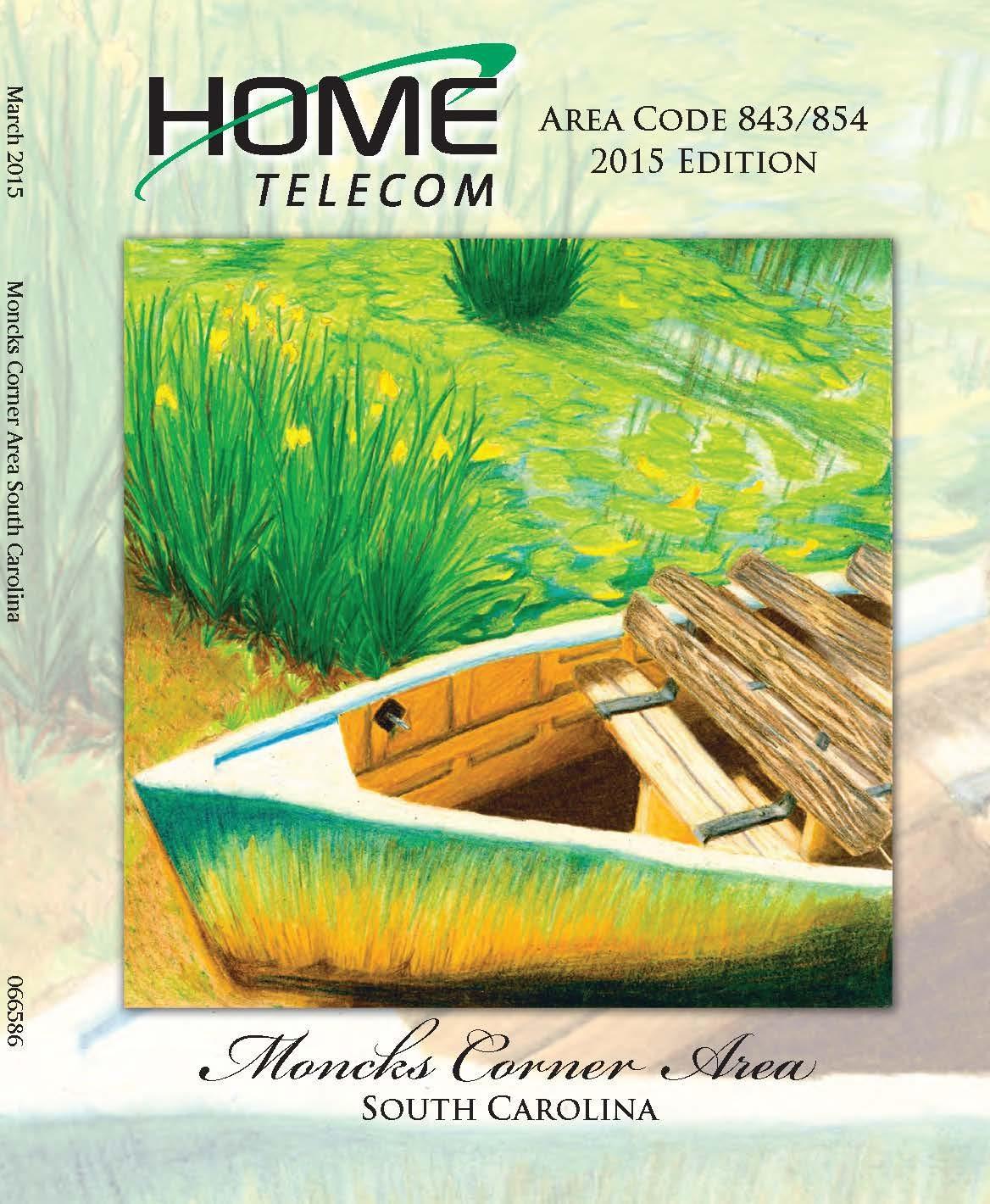 After much consideration, the artwork of Jamal Monroe, a local Berkeley County art student who attends Cane Bay High School was chosen for the cover. Jamal's artwork, entitled "Sunrise at Cypress," is a beautiful rendition of the picturesque local treasure Cypress Gardens.
Congratulations are also in order for our Second Place winner, Mia Stone, for her "Goose Creek Gator Creature", as well as our Third Place winner, Dominic Amico for his "Cypress Gardens". Mia is a student at Marrington Elementary and Dominic attends Sangaree Middle.
Home Telecom would like to extend our thanks to all the students who participated in this contest, and to the Art teachers for their help in making this Directory Cover Art Challenge such a remarkable success.