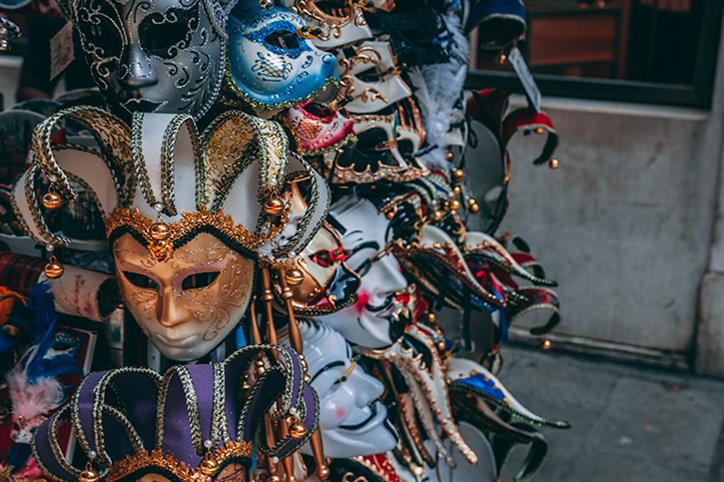 The origins of Mardi Gras, or Fat Tuesday, traces back to medieval Europe in the 17th and 18th centuries and the French House of the Bourbons. Known as the "Boeuf Gras" - or the fattened calf - this celebration eventually followed to France's colonies.
In 1699, Jean Baptiste Le Moyne Sieur de Bienville, a French-Canadian explorer, arrived on land just 60 miles south of New Orleans and proceeded to name it "Pointe du Mardi Gras," upon realizing it was the eve of the Boeuf Gras festival. It wasn't until much later, in 1865, that magic, mystery, dazzling floats and masked balls were introduced to this festival. Now, this Mardi Gras is considered the greatest free show on earth.
Mardi Gras 2020 is on February 25th, and you won't want to miss a moment of Charleston's action-packed excitement!
Mardis Gras Bar Crawl on King Street - This fun bar crawl will feature drink specials, gifts for guests, a photographer, videographer and DJs. You'll want to buy tickets in advance before they sell out. February 22nd, 1:00 PM - 9:00 PM
Mardi Crawl 2020 - Join this lively celebration that features music, drinks, food, games and prizes. This event benefits the South Carolina Alzheimer's Association and Pet Helpers. February 29th, 1:00 PM-6:00 PM
Blessed Sacrament Catholic School Mardi Gras 5K and School Fun Run - This event is a two-day run, and you can participate in either or both! Monies collected are used to help control tuition increases and also provide funding for the school's most vital needs. February 7th School Fun Run on Campus; February 8th Mardi Gras 5K at James Island County Park 9:00 AM