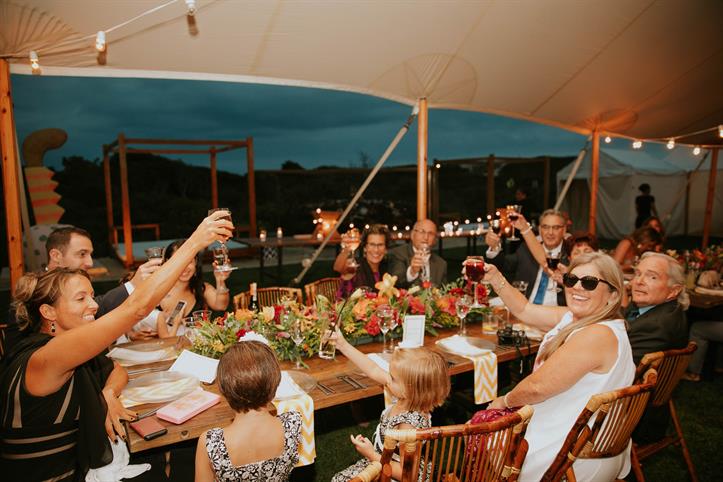 The 15th annual Charleston Wine and Food Fest is March 4th-8th, 2020. This year's festival will feature more than 100 unique culinary Charleston experiences that will surely feed both your stomach and soul! For more than five days, Charleston will host top award-winning chefs, amazing winemakers, cookbook authors, storytellers, food enthusiasts and a variety of artisans from around the globe.
Choose Your Wine and Food Experience
Culinary Village
The Culinary Village is conveniently located in Marion Square and serves as the central area for the festival. An all-inclusive daily ticket means you'll have five delightful hours to taste, sip and shop, all while listening to live music and watching chef demonstrations View a map of the Culinary Village and Village neighborhoods.
Signature Events
The festival's signature events take place in a variety of traditional and non-traditional venues and ranges in identity, concept and size.
Signature Dinners
Local chefs and restaurants host acclaimed guest chefs to create multi-course experiences in Charleston's most celebrated dining rooms.
Beverage Workshops
Featuring an intimate, yet educational platform, these workshops allow visitors to experience an array of cocktails, wine and beer.
Brunches and Lunches
In various venues and restaurants throughout Charleston, guests can enjoy brunch and lunch menus that include cocktail, beer, wine or champagne pairings.
Excursions
This tasty event will offer several guided, educational excursions that highlight Charleston's unique cuisine.
Hands-On Classes
For guests that prefer hands-on experiences and classes, sign up in advance for courses taught by food experts, artists and some of the top chefs.
Schedule
This food and wine packed event sells out quickly, so make sure to view the schedule and book your activities well in advance.
Who's Coming to Dinner?
Whether it's breakfast, brunch, lunch, appetizers, dinner or dessert, this event is a who's who of the culinary world in Charleston and will feature nationally acclaimed chefs. In total, more than 300 chefs and bartenders will be at this annual event, so you won't want to miss keeping an eye out for your favorite culinary personality.
Planning Your Trip
If you are visiting from out of the area and plan on staying in Charleston for our delicious wine and food festival, you'll need to know where to stay, where to eat and drink, and even what to do. Leaving no stone unturned or beach unexplored, we encourage you to visit this friendly trip planning guide.