Introducing "Concept" Collaborative & Entrepreneurial Office Space
MONCKS CORNER, SC July 18, 2019 – Home Telecom is announcing the official groundbreaking of their new 20,000 square-foot office and retail center located in the new CoOp@Nexton mixed-use complex at 1247 Nexton Parkway in Summerville. Home Telecom purchased the land last winter and announced it will begin construction on the new building beginning with a groundbreaking event on Wednesday, July 31 at 10:00 a.m.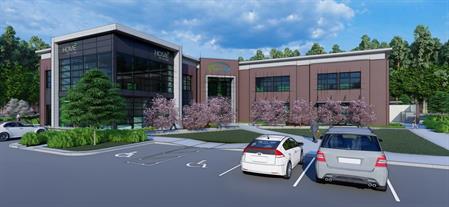 Although dirt began moving on the CoOp@Nexton complex in early July, Home Telecom's new two-story high-tech building will feature a convenient customer service center on the first floor surrounded by 5,200 square feet of ground-level office and retail space.
The second floor will be the exclusive site of Home Telecom's Concept – 8,000 square feet of shared conceptualized office space designed for technology entrepreneurs, small startup businesses, and work-from-home professionals looking for a place to collaborate.
In a continuation of Home Telecom's yearlong 115-year anniversary, Home Telecom announced a goal earlier this year to double their current customer base by late 2022. Building a new high-tech office building powered by multi-gigabit wired internet and WiFi in one of the Lowcountry's fastest developing commercial centers marks a bold move in that direction.
The new facility, including Concept, is scheduled to open May 2020. Home Telecom will be moving customer sales and support representatives and certified technicians to the new Nexton location to better serve the growing population in the Summerville area. Home Telecom has already begun hiring and training staff for this location.
According to Home Telecom President and CEO, William Helmly, his company is "a natural fit" as the preferred technology partner in Nexton.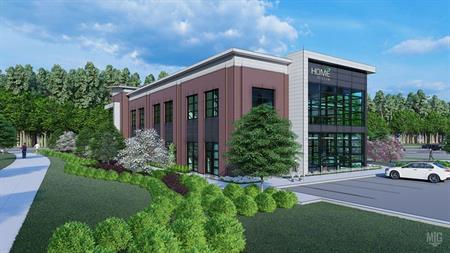 "This high-tech building provides the ideal location and resources for employees," said Helmly. "By offering Concept for office space, I think we are filling a void for Summerville's growing entrepreneurs and business owners. Access to this type of technology in the early stages of a business can absolutely set them up for success."
Home Telecom has partnered with Bridge Commercial to lease the gigabit capable 13,200 square feet available. This co-working/office/retail space with ground floor retail opportunities and easy access to I-26 in an economically vibrant section of Summerville, is the ideal location.
Contact Caoimhe Zett at Home Telecom for more information: caoimhe.zett@hometelco.com or (843) 761-9859.