MONCKS CORNER August 24, 2023 — Home Telecom, driven by their commitment to provide an exceptional customer experience, has relocated their current Customer Service Center from their corporate headquarters at 579 Stoney Landing Road in Moncks Corner to a new location less than a mile away at 551 Rembert C. Dennis Blvd.

The heart of the move comes in response to Home Telecom's extraordinary growth. To bolster that growth, both their support and customer service divisions required more space to ensure the best possible service to valued customers.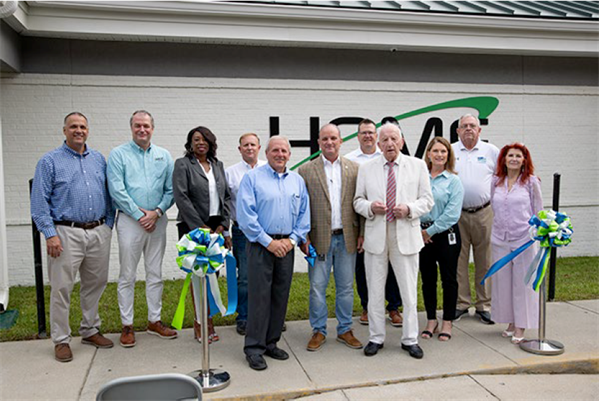 The new customer service center in Moncks Corner consists of a sales center, a call center, a convenient drive-thru for customers, and a payment dropbox, and tiered Network Operations Center (NOC) support.

The tiered NOC teams can quickly resolve any issues a customer may have with their service, many times without the need to schedule a technician's visit. When dispatch is required, NOC uses intelligent dispatching to ensure a technician located close to the problem gets to the customer quickly.

And finally, Home Telecom will use careful network monitoring to address issues like AC power failures, environmental alarms, network alarms, service-level agreement customer alarms, storm events and cut fiber or damage outages.

By combining all their customer support teams into one location, Home Telecom is putting forth a more robust, customer-oriented team of professionals. Now, team members can easily collaborate in real-time and face-to-face to make sure Home Telecom's customers have the best experience possible.

Home Telecom has three additional locations for in-person support – Foxbank, Nexton, and Daniel Island. Visit HomeSC.com/Contact-Us to view specific address information for these locations.

For media inquiries contact Caoimhe Zett at Home Telecom, caoimhe.zett@hometelco.com, 843-761-9859.