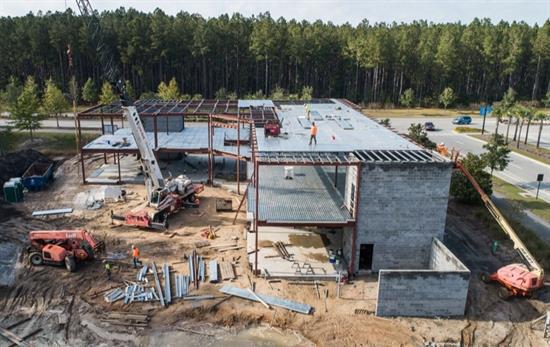 Home Telecom is excited to give you a sneak peek at our brand new Technology and Retail Center located in Nexton!
Our new building boasts more than 20,000 square feet and is located in Parkway District, which is Charleston's latest business community in CoOp@Nexton. This convenient location will allow Home Telecom to extend both business and residential services to customers in nearby Summerville.
Here's a look at what this new facility will offer.
Customer Service Center
We'll have a new 5,200-square-foot customer service center, which makes it easy for customers to quickly pay their bill, upgrade their services, get more information about our products or order new equipment.
Retail and Office Space
Featuring more than 5,000 square feet, this ground-level retail and office space will have built-in multi-gigabit internet and WiFi, including home and office security and automation. We will be offering these spaces for lease, which provides businesses with the most advanced, efficient telecom services in today's market.
With a convenient location to I-26, this office space is ideal for small businesses, such as restaurants, internet cafes or a retail outlet. If you're interested, contact us.
View Updated Progress
To view our progress on the new construction of our building, visit our site.