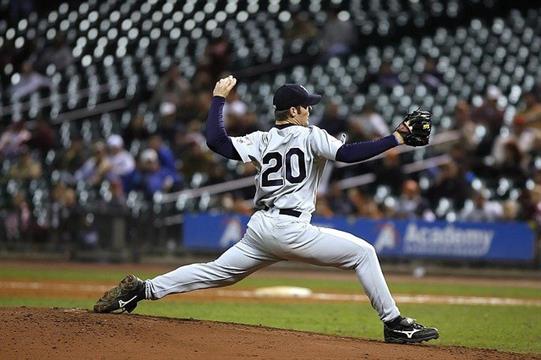 While baseball is anticipated to be back and in full swing on April 1, there will still be COVID precautions at games and events (in states where games are allowed to be held with live audiences). Each team is scheduled to play 162 games, barring any COVID cancellations. While the All-Star Game was canceled last year, MLB has scheduled the event on July 13 at Truist Park in Atlanta. Home Telecom has put together a list of our MLB picks this season.
MLB Schedule
If you want to check out the latest MLB schedule, spring training, scores, stats and teams, make sure to log on to ESPN using your HomeTV2Go credentials. You'll be able to watch all the televised MLB games this season via ESPN and the ESPN app. To see if your current plan with Home Telecom includes ESPN and what channel you can catch the games on, visit our channel lineup.
Up and Coming Baseball Talent and MLB Picks
We've rounded up the top five MLB picks and prospects to play in the ballpark this season. So whether you're a big baseball fan and want to see the breakout talent or you're trying to put together a dynamite fantasy baseball team, read on to get your bases covered.
Wander Franco, SS, Tampa Bay - Franco just turned 21 years old and is anticipated to make his big-league debut in 2021. He's a switch-hitting shortstop that packs a powerful hit, and we expect that if he lives up to his potential, he'll quickly become an All-Star.
Adley Rutschman, C, Baltimore - At 23 years old, Rutschman has 130 pro-at-bats under his belt and a modest .254 average, but he's performing exceptionally well at the team's alternate training site. He shows impressive discipline, and we expect to see him deliver in 2021.
Julio Rodriguez, OF, Seattle - At a mere 20 years of age, Rodriguez has a .326 with 12 home runs in 84 games split between Low-A and High-A. While he isn't known for being a polished hitter and chases pitches, he boasts an incredible work ethic, and we anticipate he could be slugging 30-plus home runs a year.
Sixto Sanchez, RHP, Miami - Making his MLB debut last year, Sanchez is an electric heater, getting batters to chase out of the zone. If he can sharpen his breaking ball, he'll quickly become a number one starter for Miami.
Jared Kelenic, OF, Seattle - Kelenic's breakout 2019 season showed he's a force to be reckoned with, and at only 21 years old, he's a polished hitter. We believe that Kelenic can hit 25 or more home runs a season while posting a .280 average in MLB.
Returning Baseball Talent
Here are our MLB picks for the season if you want to keep an eye on returning baseball talent.
Mike Trout, OF, Angels - While last year was the worst year for Trout, his stats still shined. Last season was the second time in nine years that Trout unfortunately finished outside the top two in American League MVP Award voting. So let's say we aren't counting him out this year.
Mookie Betts, OF, Dodgers - Betts highlights a polished game and is the type of player that coaches build their teams around - which we think will be happening again.
Jacob deGrom, SP, Mets - Building the case for his future Hall of Fame, deGrom's fastball is in triple-digit territory. Freddie Freeman, 1B, Braves - 2021 is the last year of Freeman's contract before he becomes a free agent, and considering everything he's done for Atlanta, we think they'll try to convince him to stay as long as possible.
Juan Soto, OF, Nationals - Soto is a strong hitter, and while some people claim he should be ranked higher than Betts, we think his transition to right field full-time puts him at number five.