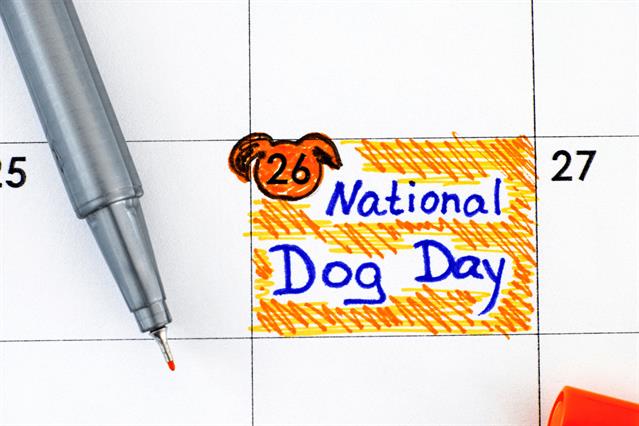 National Dog Day 2021 is just around the corner this year! So join Charleston in celebrating the dog days of summer on Tuesday, August 26. This holiday celebrates all dogs, whether they're mixed or purebred.
How You Can Celebrate National Dog Day 2021
We've put together a fun list of things you can do to celebrate National Dog Day 2021 with your favorite pup.
Adopt a Dog - If you don't have a dog but have always longed for one or want to expand your growing pack, adopt a dog from your local Charleston shelter. If you can't adopt a dog, volunteer at a shelter to walk a pup or play with one or even help clean cages.
Donations - Donate food, toys and blankets to animal welfare organizations near you.
Party - Throw a National Dog Day party and invite all your pup's furry friends to celebrate!
Photos - Take photos of your dogs, enter National Dog Day's photo contest, and share on social media by tagging Home Telecom.
New Toys - Buy your pup a new dog toy!
Spa Day - Even dogs need some TLC and a massage.
New Collar and Leash - Support buying local and make your pup even more fashionable with a new collar and leash.
Beach - Take your dog to one of Charleston's beaches and let them relax surf-side.
Where to Celebrate National Dog Day 2021 in Charleston
Charleston is a dog-friendly city, and we've compiled a list of places to visit with your pup to celebrate this fun-filled holiday.
Restaurants - Charleston has several options for dog-friendly restaurants, as rated by Fido.
Farmer's Market - The Saturday morning Marion Square Charleston Farmer's Market held from April through November is perfect for walking Fido and browsing local crafts and produce. Listen to music, grab a bite to eat and walk your pup while enjoying some shaded outdoor areas where you can relax.
Pet-Friendly Lodging - Taking a trip to Charleston or doing a staycation and want to experience the luxuries this picturesque city has to offer with Fido in tow? We've got you covered! Check out some of these pet-friendly accommodations.
Boutique Pet Stores - Spoil Fido at one of Charleston's boutique pet shops with high-quality treats, upscale collars and clothes and so much more.
So don't wait! Plan a special day for you and your pup this upcoming National Dog Day 2021!