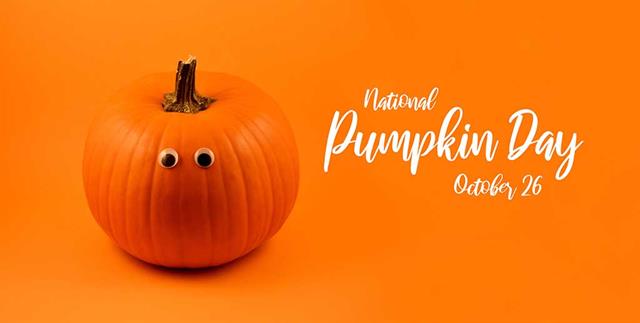 Join Charleston in celebrating National Pumpkin Day on October 26. If you love all things pumpkin, whether it's Halloween, pumpkin pie or Pumpkin Spice Latte, this pumpkin-filled celebration is right up your alley.
Must-Visit Pumpkin Patches for National Pumpkin Day
Boone Hall Pumpkin Patch and Corn Maze is a family-friendly destination event. Purchase tickets in advance so you and your family won't miss out on this fun outdoor fall event.
Legare Farms was established in 1725 and is open on weekends throughout October. You won't want to miss picking pumpkins, hayrides, horse rides, the corn cannon or gem mine. Kids will love the playground and a barnyard of farm animals. Learn more about dates, times and events.
If you pride yourself in your spectacular pumpkin carving skills, you won't want to miss the 4th Annual Pumpkin Carving Event at Avondale Wine & Cheese on October 16, 2021. And if you can't get enough of pumpkin carving, check out the Pumpkin Carving Night at Frothy Beard Brewing Company on October 24, 2021.
Fall and Halloween-Themed Festivities
If you love pumpkin season and want to celebrate every moment of fall, be sure to check out these must-see Halloween attractions this year.
Homemade Pumpkin Spice and All That's Nice!
We've put together a delicious, tasty version of your favorite pumpkin spice recipe for National Pumpkin Day!
Homemade Pumpkin Spice Latte
1 c. milk
2 tbsp. pumpkin puree
½ tbsp. cane sugar
½ tsp. pumpkin pie spice, plus more for sprinkling
½ tsp. vanilla extract
¼ c. strong brewed coffee or hot espresso
Whipped Cream for serving
Combine milk, pumpkin puree, sugar, pumpkin spice space and vanilla in a medium saucepan or microwave-safe bowl. Bring to a boil or microwave until hot for 1 to 2 minutes. Whisk the hot mixture vigorously until foamy or use an electric milk frother.
Pour the coffee or espresso into a large coffee mug, add the foamed milk on top. Top with whipped cream and a healthy sprinkle of pumpkin pie spice.