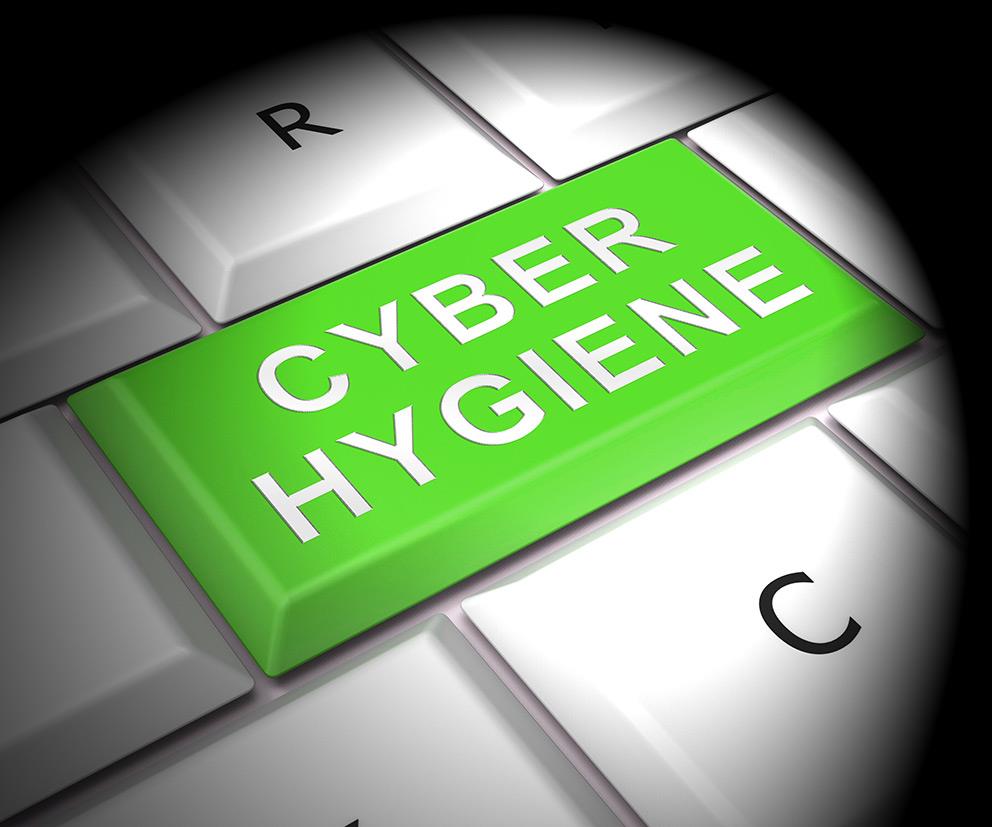 Back to School Safety: Cyber Hygiene
Parents focus on teaching their children personal hygiene, such as brushing and flossing their teeth, washing their hands regularly, showering and covering their mouths when they cough. Still, parents also need to teach their children about the dangers lurking online. Cyber hygiene teaches kids to detect spam emails, create strong passwords and not click on bait links.
Today, children spend between four to six hours daily online. Learn more about how you can teach your children about cyber hygiene.
Cyber Hygiene Tips
With school right around the corner, it's important that parents brush up on teaching kids about cyber hygiene and also protect children at home by setting device limits.
MyWiFi Xtreme Device Limits
Home Telecom includes access to MyWiFi Xtreme for all internet plans. This convenient app puts you in control of your network and children's online safety. Here are some reasons MyWiFi Xtreme can help boost cyber hygiene.
Quickly change your password within the app
Enable parental controls
Set time limits for each device
Filter content, websites and apps for children
Monitors your home network and blocks anything suspicious
Defaults YouTube and Google searches and removes explicit or inappropriate content from children's search results
Easily set schedules for schooltime, dinnertime and bedtime, and when children's internet usage is outside those times, internet access for those devices will automatically shut off
Create profiles for each child's device and make sure they are doing homework instead of playing games or watching YouTube
Protect Children's Personal Information
One vital cyber hygiene tip is teaching children at a young age they should never share information online, such as their name, address, phone number, the school they attend, pictures or passwords.
Ask or Think Before Clicking
Children can be impulsive. While browsing the internet, teach children not to click on links that offer freebies, such as free games, music, etc. These links usually contain malware, and hackers gain access and steal information. Sit down with children and teach them what types of websites are harmful or include illegal content.
Be Cautious Reviewing Emails
If your child can access an email account, teach them that malware often hides in email attachments and suspicious links as part of phishing campaigns. If your child is taking classes online, they likely receive emails from school administrators, classmates and even teachers, and there's a chance that some of those emails may contain phishing messages, which means they appear from trusted sources, but in reality, they are not.
For example, typical phishing schemes request students to reset passwords for an online learning site or download school-related material. Teach children how to spot these dangerous phishing techniques.
Keep Devices Up-To-Date
Always keep laptops, tablets and phones updated with the latest software and security updates—only download apps through reputable sites such as Google Play or the App Store.
Social Media Security
Parents must restrict children's social media accounts, limiting access to specific friends, not letting them accept all friend requests and monitoring their accounts with them. In a shocking survey, 40 percent of children have connected or been in contact with a stranger online.
The FBI has issued a national public safety alert about recent sextortion schemes. Sextortion is when children are targeted online, through a gaming platform, etc., and the predator builds a relationship with the child, eventually asking for pictures.
Encourage the Use of Strong Passwords
Parents should teach children about strong password management, including creating strong passwords, changing passwords often, never sharing passwords with friends or strangers, never logging in to accounts on public computers or Wi-Fi, and always using two-factor authentication when available.
Talk to Children Regularly About Cyber Hygiene
Most importantly, talk to your children regularly about the importance of cyber hygiene and keep open communication channels. If you want to help explain cyber hygiene to children, check out some helpful resources for more information.
Home Telecom and MyWiFi Xtreme
Visit our website and sign up for Home Telecom's MyWiFi Xtreme App and learn how to protect your children and enforce cyber hygiene before returning to school. If you're already a Home Telecom customer, you can quickly download the app here.