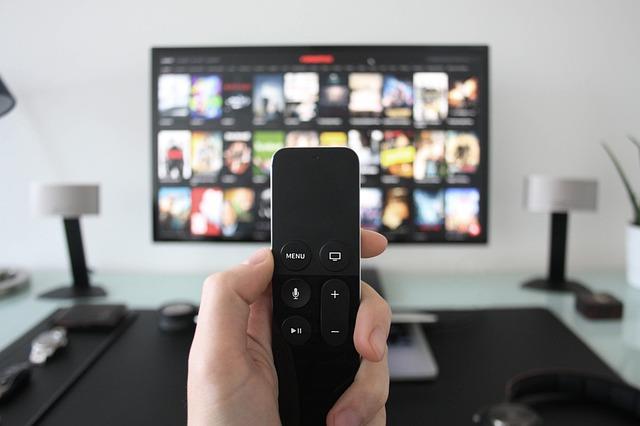 HomeStream TV lets you live life and watch your favorite shows without the hassle of being tied down by cables. Stream the latest HD movies, series, shows, sports and other must-see programming while having access to Video on Demand library from any connected device while in your home! Learn more about the HomeStream TV features and benefits.
Popular Must-Try HomeStream TV Features
Take a peek into these HomeStream TV features.
Cloud DVR - Never miss another live moment of TV again! Record and store individual programs, series, sporting events and more in advance so you can tune in and watch when it's convenient. You'll be able to enjoy your recordings on any connected device in your home!
Parental Controls - Take control of your TV and set limits, channel preferences and viewing material restrictions for children. Set a PIN to restrict children from viewing mature content that may be inappropriate.
Voice Control - Fast and easy searching! HomeStream TV is compatible with Alexa and Google. Use simple voice commands, such as, "Alexa, show me rom-com movies" or "Hey Google, show me popular kids movies."
Personalized TV - Just finished a great series and looking for something else to binge-watch? HomeStream TV provides personal recommendations too! You can also mark any favorites, view your watch history and receive personalized notifications for each profile on your account.
Universal Search - HomeStream TV provides advanced search recommendations, giving you the ultimate access to the most extensive unified catalog of series, movies and shows.
HomeTV2Go - Travel often? Watch all your favorite networks and shows on the go from your Smartphone, tablet or laptop. (Registration is required.)
More HomeStream TV Features
If you're looking for more advanced features, HomeStream TV can help take your viewing experience to the next level!
Profiles - Create specific profiles for everyone in your family. Enjoy personalized movies and recommended shows for each user.
Recently Viewed Programming - View recently watched shows and pick up where you left off. You can even see a live "peek" at what is paying live on recently viewed channels. It's the "go back" button you've always wanted!
DVR Functionality - Pause and rewind live TV or start over to rewatch a show.
Filter Search - Narrow down the programming you want by news, movies, series, sports and more.
On Demand Library - Watch a range of on-demand movies and shows that are available at no extra cost.
Click here to learn more about the features you can't live without!