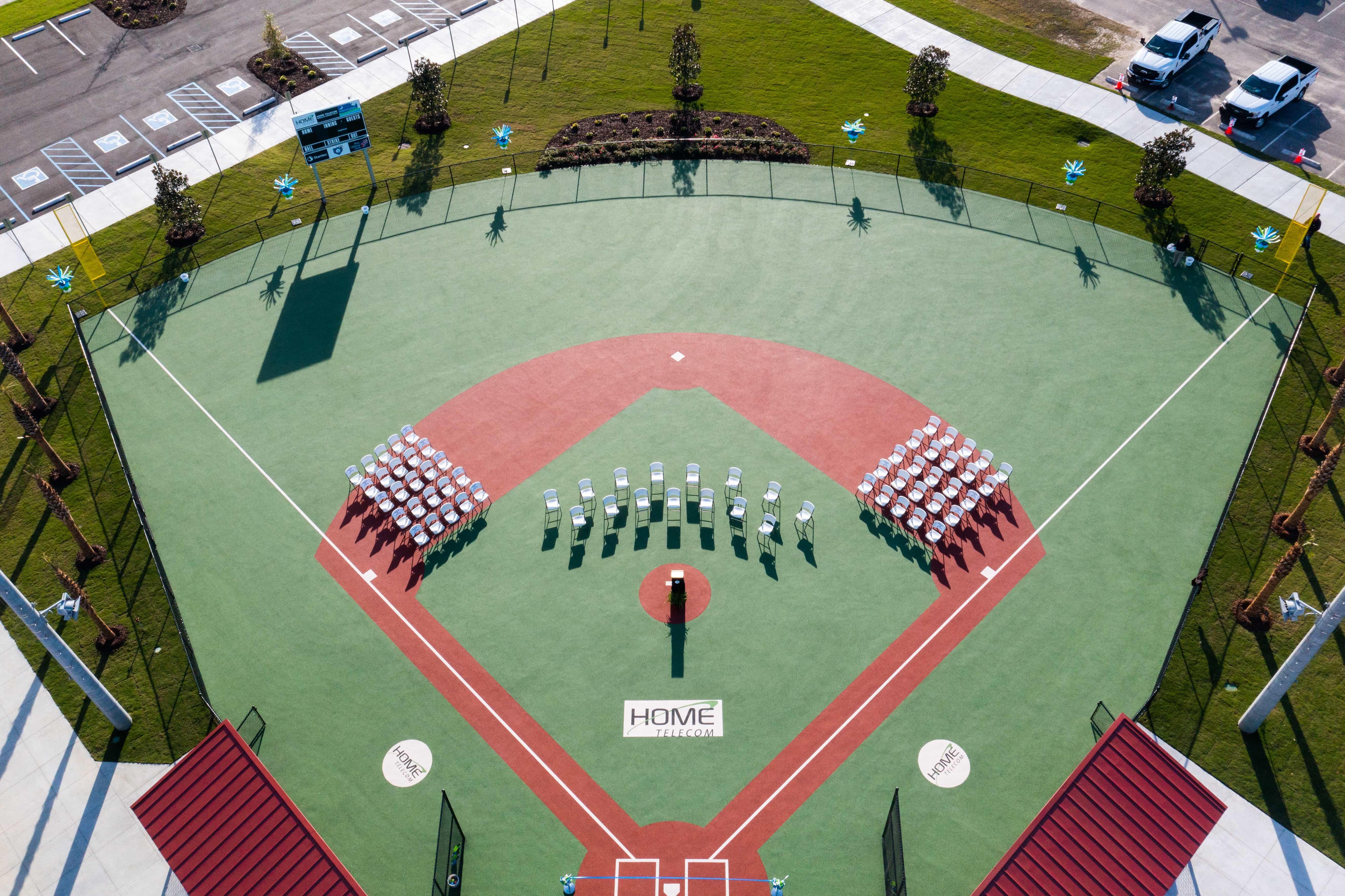 Home Telecom Miracle League Field: A Miracle League on the Home Field
In Berkeley County School District, there are more than 4,400 special needs students, which doesn't count the children that can't attend school or special needs adults. Before Home Telecom Miracle League Field Moncks Corner was built, those with special needs had to travel to a different county more than an hour away to participate in organized sports.
Home Telecom has served the greater Charleston, South Carolina, and Moncks Corner areas for more than a century. As a result, Home Telecom had the opportunity to help sponsor
Miracle League Field
, which provides a place for those with disabilities to participate in sports. Home Telecom believes that sports and outdoor events help unite families, so supporting Miracle League Field was a high-priority commitment for the community.
The Moncks Corner Regional Recreation Complex attracts more than 2,000 participants, not counting coaches, volunteers and sponsors. Home Telecom Miracle League Field was a vision to offer programs to children of all ages and abilities, especially those that suffer from disabilities. Instead of having families travel more than one hour to a field that accommodates disabilities, Moncks Corner focused on partnering with Home Telecom to deliver one to the local area.
Home Telecom Miracle League Field is for people with special needs, and the town has focused on bringing the community together by supporting the players and parents. This inclusive recreation project fills an essential need in the community.
Home Telecom is the title sponsor of Home Telecom Miracle League Field Moncks Corner, contributing more than $250,000 to help build this $1.5 million sports complex. Home Telecom also offers free Wi-Fi to Home Telecom Miracle League Field so families can live stream events to other family members.
For more information about how Home Telecom Miracle League Field is helping change the lives of athletes and inspiring the community, watch this exclusive interview featuring Ken Pyle (Managing Editor, Viodi View & ViodiTV), Becky Ellison (Recreation Director, Moncks Corner), Will Helmly (President, Home Telecom) and Gina Turbeville Shuler (Vice President of Marketing, Home Telecom).