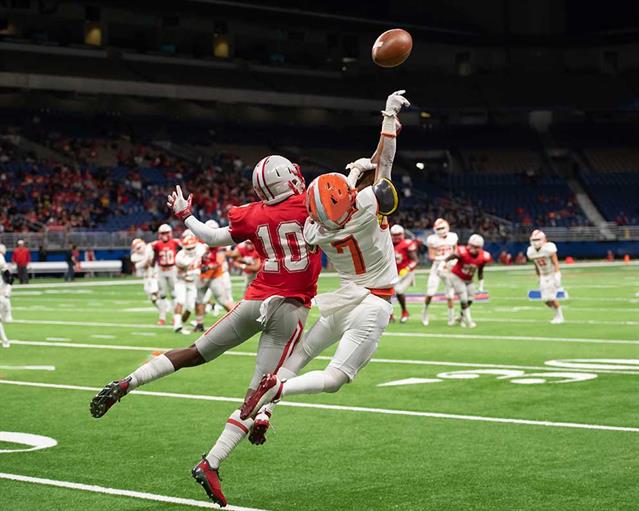 Whether you're looking forward to NCAA or NFL football games this season, one thing we know is that football fans don't want to miss a moment of the action. And with Home Telecom's HomeStream TV and HomeV2Go, football fans can tune in from anywhere and cheer on their favorite team. Here's how to watch football games using Home Telecom services.
How to Watch Football Games Using HomeStream TV
Home Telecom customers will love the benefits of HomeStream TV.
High Definition - HomeStream TV lets Home Telecom customers cut the cord and nix cable boxes. Experience all your favorite channels now in HD with the added benefit of restarting and replaying game highlights.
Cloud DVR - Even if you can't be home to watch the game, no worries! You can record and store all your favorite NCAA and NFL games, including pre and after-game shows on the Cloud DVR. Then, watch the game later, fast forward through commercials, and rewind and rewatch your favorite plays.
Voice Control - Not sure what channel your favorite team is playing on? No worries. Use voice commands to tell Alexa to play ESPN or ask Google to play the Panthers game.
How to Watch Football Games Using HomeTV2Go
If you won't be home but can't wait to watch the game because the suspense is too much, tune into HomeTV2Go and watch your favorite games on your tablet, laptop or phone.
How to Watch Football Games with NFL RedZone Channels
Get NFL RedZone today and see all your favorite NFL teams all season long! You'll need to be subscribed to our essential subscription package, and you'll be able to catch every NFL game for an annual fee of $59.99 on channel 400.