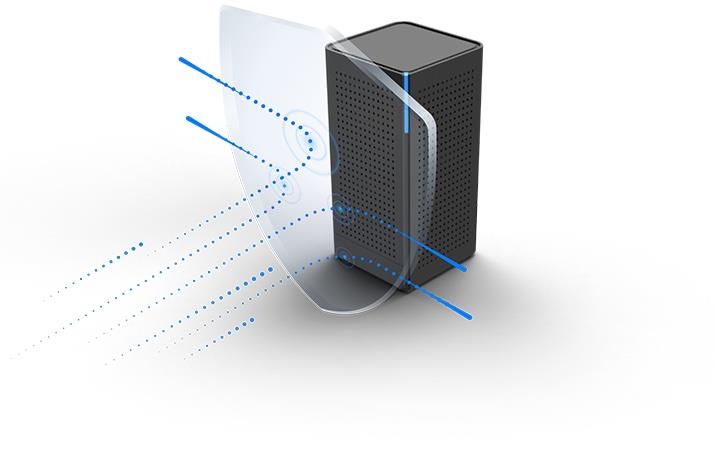 MyWiFi Xtreme Tips
MyWiFi Xtreme is Home Telecom's next generation of Wi-Fi. MyWiFi Xtreme allows more devices to connect to your network while offering superior speed distribution. Home Telecom wants our customers to get the most out of their MyWiFi Xtreme services, so we've compiled this helpful MyWiFi Xtreme Tips guide.
The Advantages of MyWiFi Xtreme
MyWiFi Xtreme is a wireless router that includes an app which allows you to control your home Wi-Fi network. When using MyWiFi Xtreme, you can set up guest networks, set restrictions for specific websites or applications and even turn off Wi-Fi instantly. MyWiFi Xtreme also makes resetting your Wi-Fi network name and password via the app easy.
Additionally, MyWiFi Xtreme has a wide range of impressive features to help simplify your life and keep you connected.
Security – Proactively monitor your home's incoming internet traffic with MyWiFi Xtreme. Rest assured that all suspicious incoming attacks will be automatically blocked. With active security monitoring that receives weekly updates, you'll receive a notification whenever security issues are triggered.
Extended Wi-Fi Coverage – Eliminate dead spots and experience more extended Wi-Fi coverage throughout your home. To learn more about where to place your router, see the next section, "What is the Best Location for My Router?"
Fast Speeds – Because MyWiFi Xtreme is built for today's modern homes, you can easily connect over 100 devices without affecting your network's speed. Make bandwidth wars a thing of the past and experience faster downloads, smoother streaming and improved gaming.
Prioritize Internet Usage – If you need to prioritize internet usage, MyWiFi Xtreme lets you quickly prioritize which devices can automatically command your internet. Whether you need to prioritize your home computer or deprioritize gaming stations, the app makes it easy to do this at the tap of a button.
Change Wi-Fi Passwords – We've all been in a situation where we need to change our Wi-Fi passwords quickly, and with MyWiFi Xtreme, you can easily accomplish this in our app.
Separate Networks – Whether you have guests visiting or need to create a different home network, you can set this up in no time.
See Connected Devices – Wondering what devices you have connected to your home's network or need to check on your kids? You can view all connected devices in the MyWiFi Xtreme app.
Ultimate Control – In our app, you'll have ultimate control over your network, all within reach of your fingertips.
What Is the Best Location for My Router?
For the best Wi-Fi signal, you need to place your router in a central location within the home. In addition, it should be placed upright and in a "line of sight" to maintain the most reach throughout the house.
What if I Have More Than Four Wired Devices?
MyWiFi Xtreme only supports four wired ethernet plug-in ports. However, if you need to plug in more than four wired devices, you can easily purchase a gigabit switch, plug that directly into the MyWiFi Xtreme LAN port and increase your ability to add more wired devices.
How Can I Pair Other Devices, Including My Printer?
If your device is WPS (Wi-Fi-protected setup) capable, follow the instructions for your specific device in the installation manual. If you no longer have a hard copy of the manual, you can also Google your device and "manual" to see if an online copy is available. Then, on the back of MyWiFi Xtreme, press the WPS button for three seconds or less when instructed.
MyWiFi Xtreme FAQs
Are you interested in learning more about MyWiFi Xtreme, or do you have other questions that you need answers to? Head over to our helpful
FAQ page
to learn more.
MyWiFi Xtreme Offers Reliable Home Coverage
Act now and
sign up
for MyWiFi Xtreme for only $5.95/month for the first six months! Home Telecom is committed to delivering superior service to the greater Charleston, South Carolina, communities.