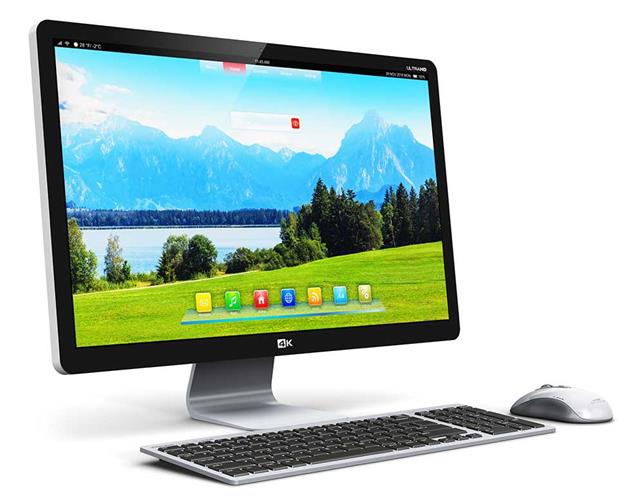 This year on October 17, join the millions of Americans setting aside valuable time to celebrate National Clean Your Virtual Desktop Day. So often neglected, cleaning up your desktop can help boost your productivity and extend the life of your current machine.
Not sure where to start? Home Telecom has some helpful tips so you can tackle your desktop cleaning task on National Clean Your Virtual Desktop Day with ease.
Backup Your Files - The first step before cleaning up anything on your computer is to back up all your files. That way, if you mistakenly delete something, you can easily retrieve it and undo any damage. Not only that, but it's unlikely you regularly back up your desktop files, so there's no time like the present to take precautions and make a backup. Before deleting them from your computer, make sure to back up your files to a secure hard drive or cloud-based system.
Organize - If you can see your desktop background picture, then you're in luck, as this probably means your files are pretty organized. If, however, you can't see your background picture, you probably have some work to do. Start by creating folders and then organizing your files within those folders. It will help clean up individual files and declutter your desktop.
Recycle - Ask yourself what documents you need. Do you need that screenshot from an article that's more than a year old? Probably not. Do you need previous versions of documents, or do you only need to keep the final version? Ask yourself these critical questions and recycle unneeded documents by throwing them in the recycle bin.
Antivirus - Do you have antivirus software installed on your computer? If so, great! On second thought, do you make sure that it's updated regularly? If not, this is very important, especially in today's day of cyber security and cyber-attacks. Keeping your data safe and guarded is critical. Take a peek at the best antivirus software programs for Windows and Mac. Make sure that whatever program you pick has antivirus, anti-malware and spyware scanners included. Home Telecom customers get exclusive access to Titanium™ Maximum Security Software for free.
Make Your Computer Run Faster - Follow these helpful tips to ensure that your computer runs at peak speed and performance. Delete and uninstall unused programs.

Save old videos or pictures to an external drive or the cloud.
Run disk repair or cleanup.
Run the disc defragment feature after you clean up unused programs and your desktop.
Update all computer software.