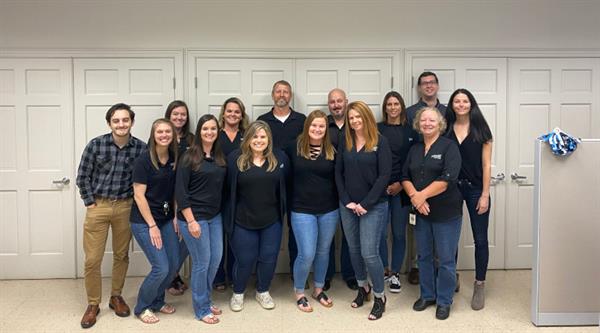 The Tier 2 Network Operations Center (T2NOC) combines Customer Service, Network Operations and Tech Center, to focus on delivering superior Home Telecom customer service. T2NOC is primarily responsible for the day-to-day interactions with Home Telecom customers who have reported an issue with their service.
T2NOC Quickly Resolves Issues
T2NOC focuses on having employees with diverse skill sets to solve any issues that may arise rapidly. Here's what T2NOC Home Telecom customer service can do for you.
Call Resolution — Instead of sending a truck out for every customer service-related issue, many issues are resolved more efficiently and quickly over the phone.
Intelligent Dispatching — T2NOC uses proximity dispatching to make sure a technician in your area visits your home faster when you have a problem.
Network Monitoring — Careful network monitoring includes addressing AC power failures, environmental alarms, network alarms, service-level agreement (SLA) customer alarms, storm events and cut fiber or damage outages.
New Phone Number for T2NOC Home Telecom Customer Service
We strive to improve our Home Telecom customer service experience by increasing resolution speed and satisfaction.
If you're experiencing any technical or network-related issues, don't hesitate to reach out to our T2NOC Home Telecom customer service team at 888-895-7879 or dial 611 from your Home Telecom landline.