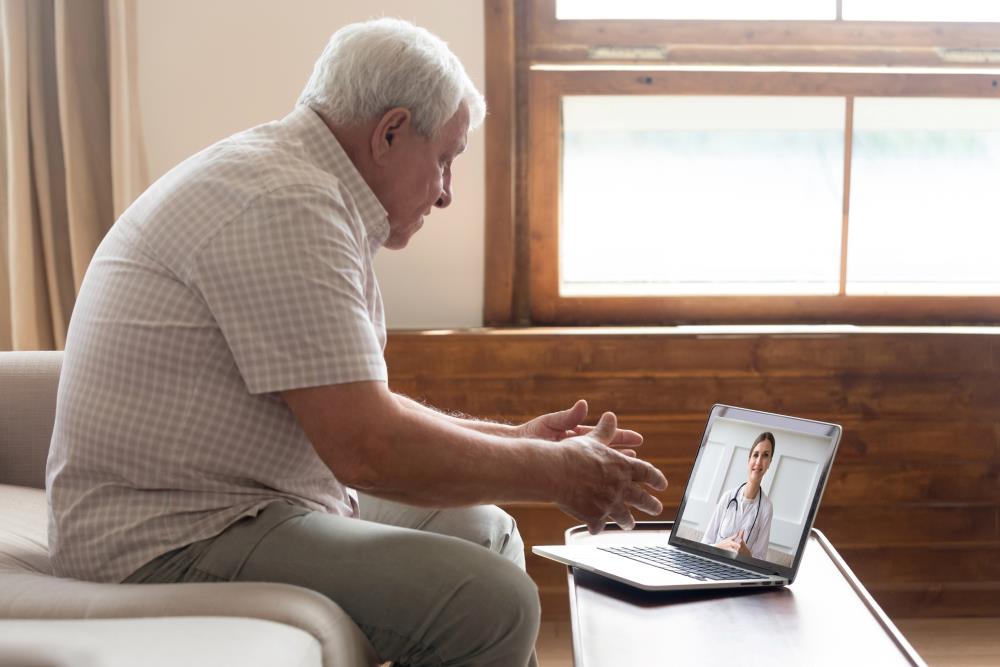 Telehealth Services Bridge Gap Between Rural Communities and Healthcare Facilities
Before the COVID-19 pandemic, telehealth services were largely unheard of in modern medicine. However, Telehealth services were born out of necessity and have gained mainstream acceptance among doctors and therapists for non-critical care. In addition, the field of psychiatry has done an impressive job of migrating in-person visits to virtual in-home sessions, saving both patients' and caregivers' time and money, not to mention fewer commuting hours.
Technology Is the Key to Advancing Basic Telehealth Services
Basic telehealth services usually involve a physician or nurse using videoconferencing tools like Zoom to speak directly to patients. Unfortunately, medical professionals can't collect essential patient vital signs, such as blood pressure, heart rate, rhythm, and breathing rate. However, the advanced sensors in today's cell phones and wearable devices are poised to help unlock a new level of physical and mental healthcare for patients.
One such example is
biospectal's OptiBP software
which can turn any Apple® iOS smartphone or Android™ device into a medical-grade blood pressure monitoring platform. The program uses the cell phone's camera as a sensor and then takes measurements from your fingertip. The software is currently in use in several nations in partnership with the World Health Organization (WHO) and is also in regulatory processes in Europe and the U.S. If you are interested in participating in the test program, you can
sign up here
. The program aims to offer a solution that serves the medical needs of low- and high-income households, as it can automatically connect to your medical records and upload data for your physician to review.
Broadband Capabilities Expand Telehealth Services
Biospectal and other innovative medical companies are helping take telehealth services to the next level with more home monitoring capabilities that rely on high-speed, low latency broadband.
Medical tests that could traditionally only be achieved in a clinical setting are now in the hands of the patient with the help of modern technology. This shift helps take the high cost of a doctor or hospital visit and allows people to capture the same data in the comfort of their homes.
AliveCor is another innovative medical device company. Their FDA-approved
KardiaMobile®
device provides patient-friendly medical-grade echocardiogram (EKG) data that can be conveniently collected anytime or anywhere with a device that is as small and portable as a credit card. Once the device comes in contact with a person's fingers, it senses the electrical activity of the heart through the skin. The information is then sent via Bluetooth to a cell phone or computer and transmitted for review by AI and an in-house team of cardiologists if needed. Any irregularities or pattern changes, such as those associated with atrial fibrillation, can be flagged for more immediate, urgent medical attention. Patients purchase more than 60 percent of KardiaMobile® devices at the suggestion of doctors.
Having patient data transmitted to doctors offers a cost-saving element by freeing up doctors' offices and hospitals but also helps ensure that patients that don't need emergency treatment aren't admitted to the hospital unnecessarily.
Often it's difficult for medical providers to know patients' mental health unless they are open and forthcoming with information. Both broadband and smartphones give mental health professionals information and insight into cognition, activity, sleep cycles and mobility. Professionals recognize a severe shortage of mental health care worldwide and hope that having broadband access will help more people take the next step into getting mental health care. For example,
mindfulness programs
can often help people suffering from anxiety and depression. Many medical professionals are optimistic that with more broadband and technology access, mental health will shift from one that focuses on a reactive mode to one that embraces prevention and early intervention to help avoid crises.
Home Telecom Supports Expanding Telehealth Services
Home Telecom is proud to support expanding broadband access to help further medical telehealth services throughout South Carolina. Learn more about how Home Telecom is working on
expanding services
.