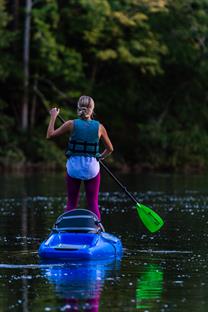 If you're looking for some outdoor fun in the sun that is an action-packed family weekend adventure away from your busy life, look no further than Charleston, South Carolina! Here are some great weekend trips near Charleston, SC, that will have you breathing fresh air and feeling recharged.
Sailing Weekend Trips Near Charleston, SC
If you own a boat, consider taking it for a spin. We're pretty sure a fresh sea breeze is just what the doctor ordered, and whether you're taking in the coastal sites or lounging on the deck reading a book, we're pretty sure you'll feel as though you're miles away from civilization.
Among the best places to go sailing are Charleston, Lake Hartwell, Johns Island, Lake Keowee, Myrtle Beach and Lake Jocassee.
Fishing Trips Near Charleston, SC
Grab your pole and cast your line. Even if you don't own a boat, you can visit one of Charleston's many fishing piers for the ultimate weekend trips near Charleston, SC. Consider checking out Mount Pleasant Pier, Folly Beach Pier, Charleston Waterfront Pier, Pickett Park Bridge or Palmetto Island County Park Fishing Pier. Pack a picnic lunch, bring the family and teach your kids how to fish this summer!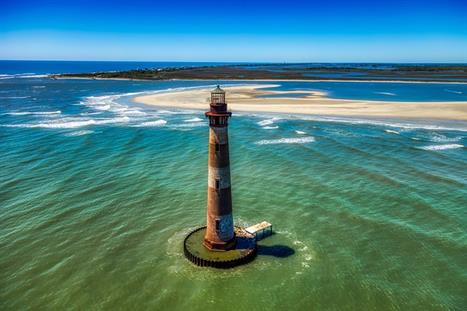 Golfing Weekend Trips in Charleston
Golfing is a healthy, outdoor sport that gets you out of the house, walking around picturesque scenery and taking in some jaw-dropping gorgeous views. Even if you're a newbie, consider learning how to golf! Opt for a Par 3 or executive golf course, as these are excellent courses for beginners or those who don't want to tackle an entire 18-hole course.
Biking Weekend Trips in the Carolinas
Explore Charleston by bike and ride around and take your own tours! Whether you decide to take in the city's sites, bike along scenic beach routes or tackle a mountain biking trail, endless options are available! The most popular and accessible biking routes include Arthur Ravenel Jr. Bridge, West Ashley Greenway, Francis Marion National Forest and Sullivan's Island.
Kayaking and Paddleboarding Near Charleston
Charleston's outlying areas highlight gorgeous views, including blackwater swamps, creeks, rice plantations, and rivers, whether you're a newbie or an experienced kayaker or paddleboarder. You'll see dolphins, herons, alligators and a variety of wetland wildlife. Among the best places to kayak and paddleboard include Sullivan's Island, Shem Creek, Sol Legare to Sandy Point (Kiawah), Folly Beach and the Intracoastal Waterway.
Beaches Weekend Trips Near Charleston
There's nothing quite like soaking in the sunrays and relaxing on the beach while white sand tickles your toes. Head out to one of Charleston's beaches and, while maintaining proper social distancing, let go of your everyday stresses. Popular beaches include Kiawah Island, Folly Beach, Sullivan's Island, Isle of Palms and Seabrook Island.
Scenic Drives Near Charleston
If scenic drives are more your thing for weekend trips near Charleston, SC, there are several stupendous drives that are sure to impress and give you plenty of outdoor photo ops. Top scenic drives include Morris Island, Angel Oak, Pitt Street Bridge, Magnolia Plantation and Gardens, Deep Water Vineyard, Isle of Palms Beach, Shem Creek Park and Battery.