Switch to MyWiFi Xtreme — FREE for the first 6 months!
Exclusive Offer for Nexton!
Lightning Fast - No Lagging & No Downtime

Most Powerful Wi-Fi to Reach All the Corners of Your Home

App-Based Control of Your Wi-Fi and Devices

Change Your Wi-Fi Password Instantly

Worry-free Software Updates

Latest Equipment Model with Stellar Security


SET RULES AND WE WILL ENFORCE THEM WITH PARENTAL CONTROLS

Introducing ExperienceIQ™!
ExperienceIQ gives you control and peace of mind knowing that you can manage and limit access to content you feel is inappropriate for certain family members.
Set FILTERS for specific categories of content, applications, and/or websites!
Create PROFILES for your children's devices to ensure they are not playing when they should be doing homework!
Easily set and adjust TIME LIMITS for specific applications to help enforce the online rules you've set up in your home! No more playing a certain game for half the night!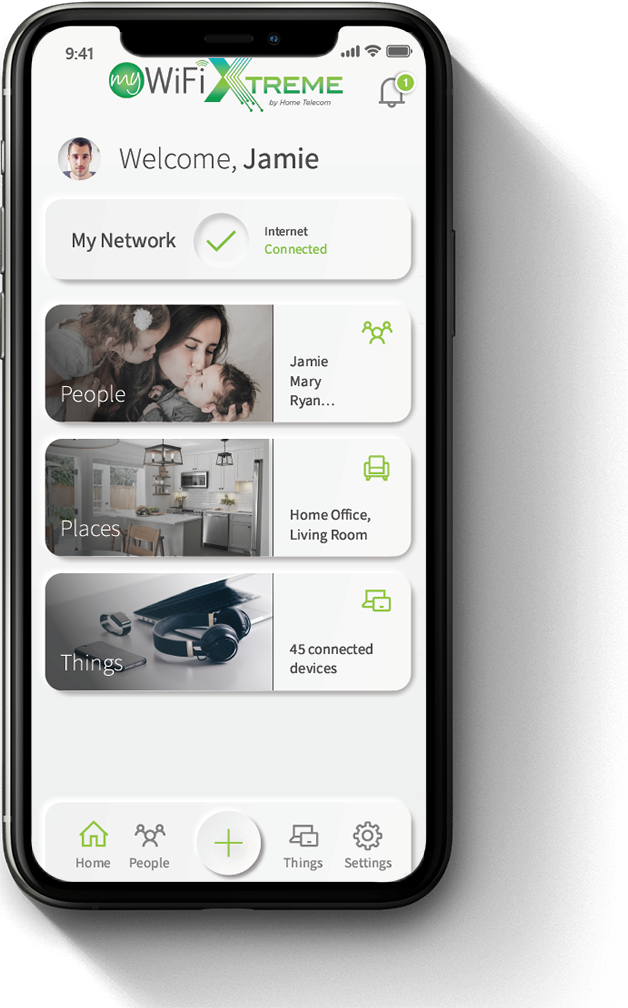 Sign Up Now!



*Free for the first 6 months offer is available only in Nexton. After the first 6 months, MyWiFi Xtreme is $9.95 per month. Must be a high speed internet subscriber. Homes of certain square footage and/or design may require the optional addition of a mesh unit at the cost of $2.95 per month. The wireless connection setup of up to four devices is included in the installation of MyWiFi Xtreme. Additional devices may be added for $9.95 per device. Devices must be activated with the proper credentials prior to your install appointment. Home Telecom cannot install or set up 3rd party applications on your personal devices. This offer may be discontinued at any time. Other restrictions may apply.