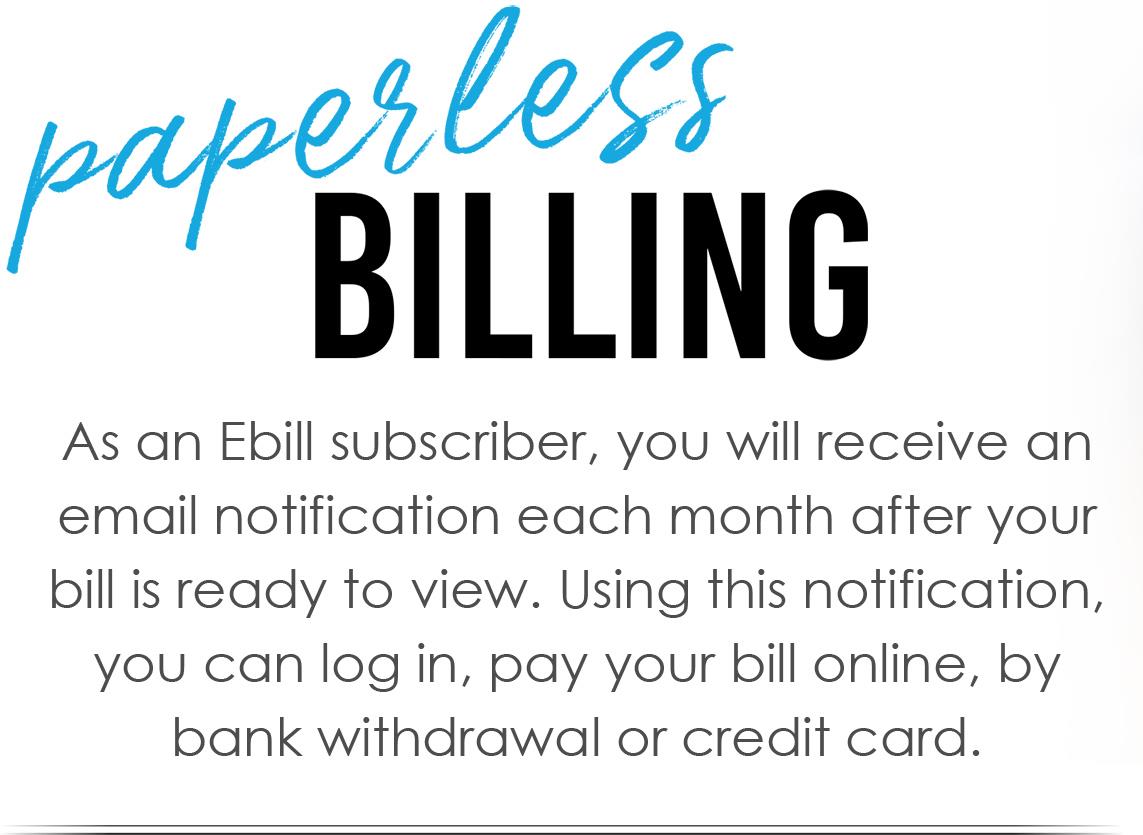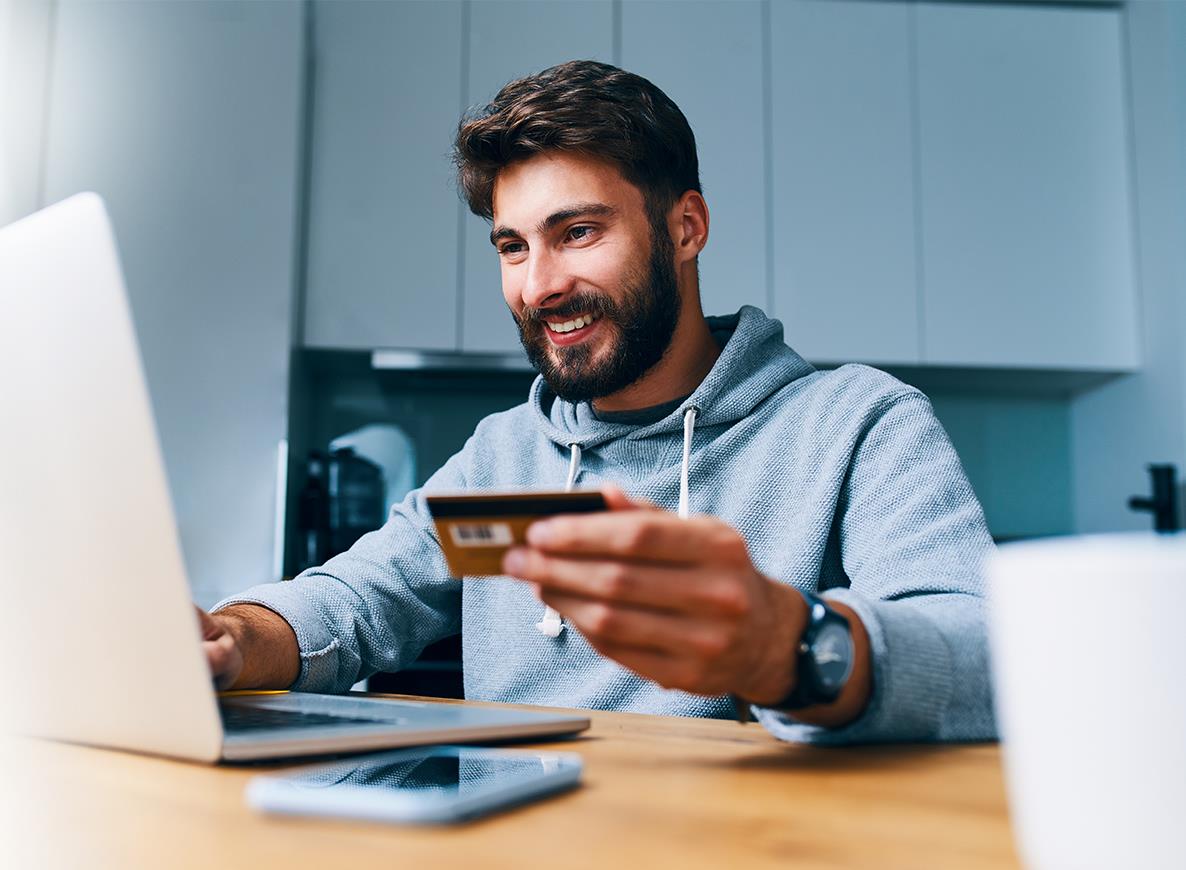 Sign Up for Electronic,
Paperless Billing
Eliminate extra mail while also helping the environment.
We'll email you when your bill is ready. Go green today!
Simply complete the form over to the right to enroll.

IMPORTANT: In order to pay your bill online, you must also register
with the online bill pay system. Please note you cannot sign up for online bill pay until you have received your first paper bill.
Get a $10* credit when you
sign up for paperless billing!
*One time $10 credit that will be applied to your next month's bill.
too many bills
to keep up with?
Sign up for Automatic Bill Pay and never worry about missing a bill again!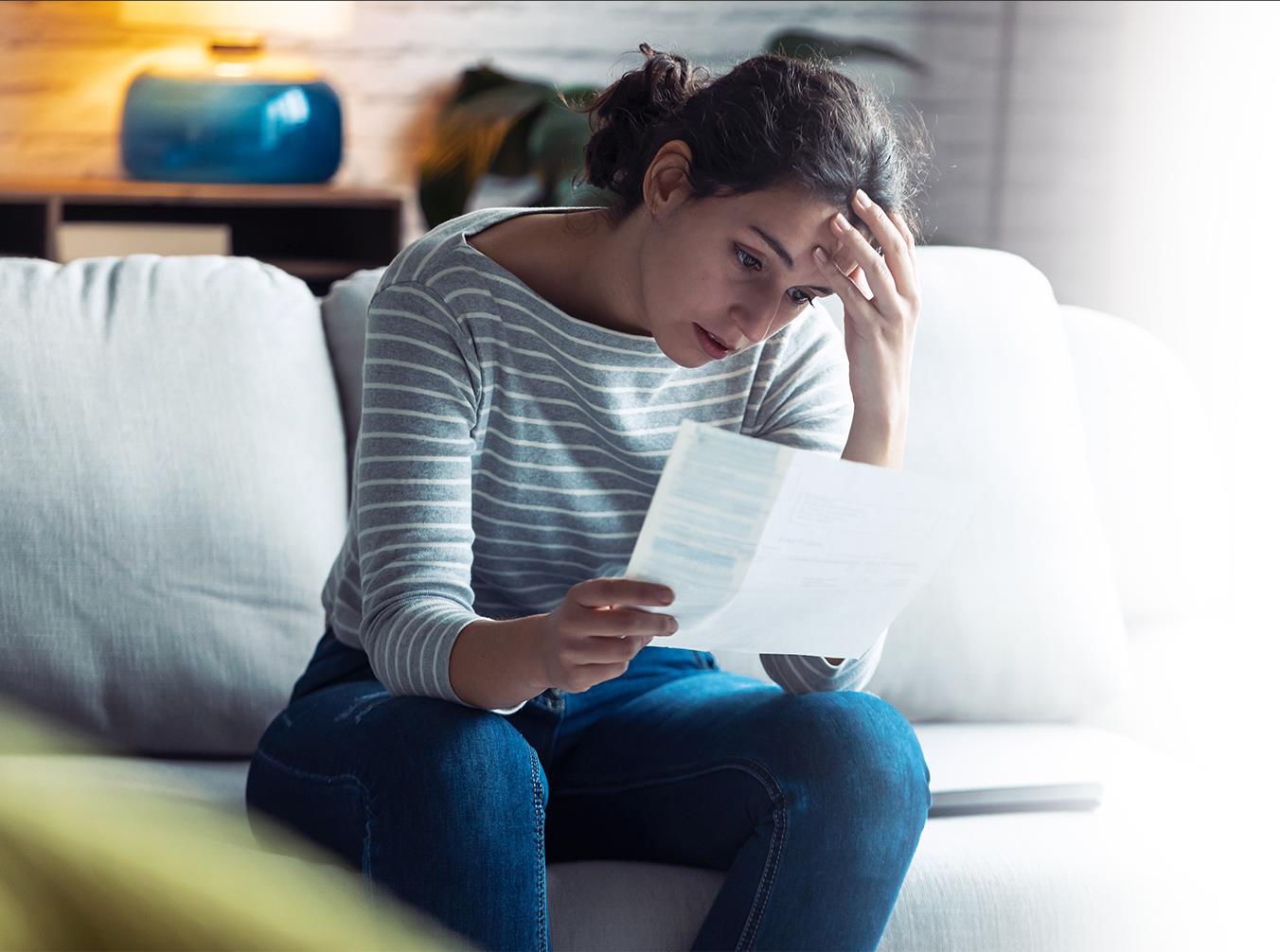 Learn More

If you are currently suspended for non-payment, you will need to contact our office to make a payment to have services restored.